The Big Bang Theory: Lancheira Sheldon Bazinga!
Por Dado Ellis em 28 de November de 2010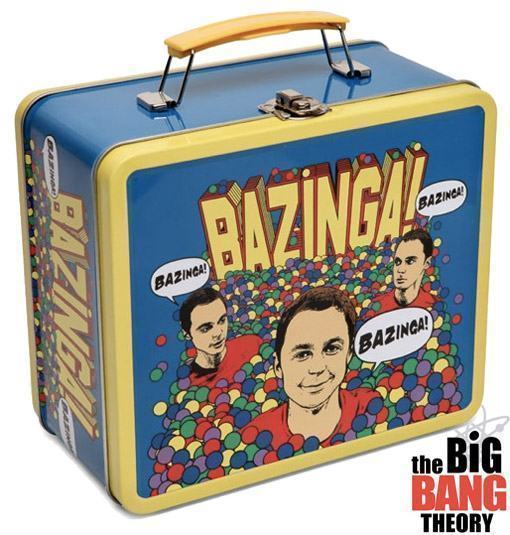 Sempre quis encontrar um brinquedo de The Big Bang Theory, uma das minhas séries favoritas, para colocar aqui no Blog de Brinquedo. Como o boneco de Sheldon ainda não existe vou me contentar com a lancheira Bazinga!
A Bazinga! Lunch Box é uma lancheira de lata com design tradicional inspirada no episódio "The Einstein Approximation", onde Sheldon vai trabalhar com Penny e acaba numa piscina de bolinhas, fugindo de Leonard e dizendo Bazinga!
A lancheira do Sheldon custa US$15,99 na Think Geek, que aceita encomendas internacionais.
Assista a cena da piscinha de bolinhas no YouTube e visite o site The Big Bang Theory Brasil.
Veja outras lancheiras divertidas aqui no Blog de Brinquedo.
Via Think Geek.
em
Lancheiras
Televisão