Harry Potter e as Relíquias da Morte em Versão Kubrick
Por Dado Ellis em 30 de June de 2010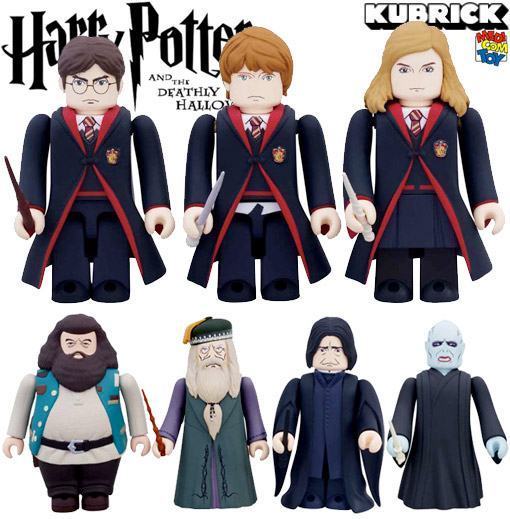 A saga de Harry Potter se aproxima do fim com o lançamento do penúltimo filme da série Harry Potter and the Deathly Hallows em dezembro de 2010.
O set Harry Potter and the Deathly Hallows – Kubrick Series 1 vem com 7 mini-figuras tipo Kubrick feitas pela Medicom Toys Japão. As 7 personagens que viraram mini-figuras são: Harry Potter, Ron Weasley, Hermione, o meio-gigante Hagrid, o Diretor de Hogwarts Albus Dumbledore e o Professor Severus Snape.
Cada mini-figura Kubrick de Harry Potter e as Relíquias da Morte mede 6 cm de altura e uma caixa com 24 figuras custa ¥18.800 (R$382, ou 16 reais por figura) na loja japonesa Blister.jp.
Veja outros brinquedos de Harry Potter e outras mini-figuras Kubrick aqui no Blog de Brinquedo.
Via J.ME..
em
Cinema
Harry Potter
Mini-Figuras