SDCC-09: Neca Apresenta Tartarugas Ninjas, Coraline, Gears of War, Street Fighter e Dead Space!
Por Dado Ellis em 23 de July de 2009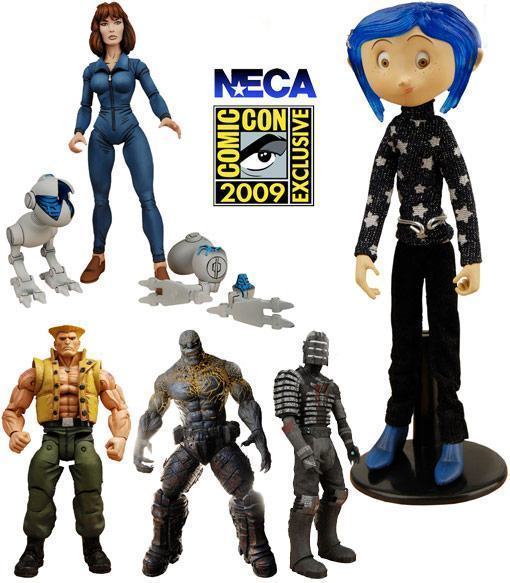 A Neca também está presente na San Diego Comic-Con 2009 com alguns lançamentos bem legais.
Entre os produtos expostos pela Neca na SDCC está a edição especial "TMNT April O'Neil with Mousers" baseada nos comics originais das Tartarugas Ninjas e a boneca "Coraline in Star Spangled Sweater" com expressão facial diferente e suéter estrelada.
E mais: "Street Fighter 4 Guile in Charlie Costume" com mais de 30 pontos de articulação e mãos intercambiáveis, "Dead Space Isaac Clarke in Unitology Suit" com LEDs e mais de 20 pontos de articulação e ainda uma versão exclusiva do "Gears of War Lambent Locust Grenadier" com uma mutação do Locust após prolongada exposição a "Imulsion".
Veja mais San Diego Comic-Con 2009 aqui no Blog de Brinquedo.
em
Outros