Where The Wild Things Are: Set Duplo Kubrick e Bearbrick!
Por Dado Ellis em 11 de May de 2009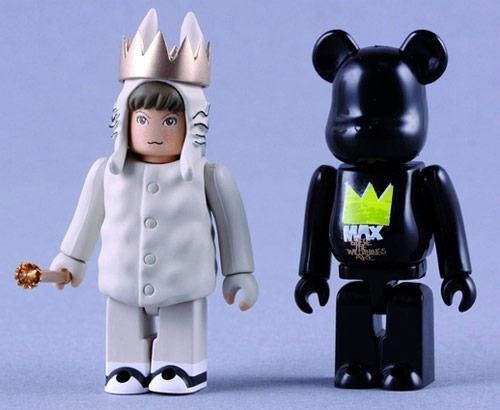 Depois de anunciar um set com 6 mini-figuras Kubrick, a Medicom Toy Japão vem com mais uma novidade inspirada no filme Where The Wild Things Are dirigido por Spike Jonze e baseado no livro infantil, de mesmo nome, escrito por Maurice Sendak em 1963.
O set Where The Wild Things Are Kubrick/Bearbrick vem com uma mini-figura Kubrick de Max usando uma coroa sobre o chapéu de coelho e com uma mini-figura Max Be@rbrick, tipo ursinho, com a coroa amarela impressa na frente.
O set duplo Kubrick/Bearbrick de "Onde Vivem os Monstros" está em pré-venda na Urban Collector por US$15,99 com entrega prevista para outubro de 2009.
Veja também o post Where The Wild Things Are em Versão Kubrick ou outros brinquedos da Medicom aqui no Blog de Brinquedo.
em
Cinema
Mini-Figuras