The Spirit Minimates!
Por Dado Ellis em 25 de September de 2008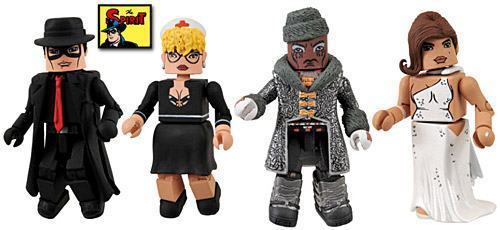 A Diamond Select Toys e o Art Asylum Designs & Sculpts anunciaram o lançamento em 2009 de um set de mini-figuras tipo Minimate inspiradas no novo filme The Spirit, dirigido por Frank Miller, e baseado nas histórias em quadrinhos do mestre Will Eisner. O filme tem estréia prevista para o natal de 2008.
O set The Spirit Minimates retrata 4 personagens do filme/comics: The Spirit (Gabriel Macht), Sand Saref (Eva Mendes), Silken Floss (Scarlett Johansson) e o vilão maníaco Octopus (Samuel L Jackson).
Um outro set especial com 2 Minimates com Spirit e Sand Saref com um visual alternativo também foi anunciado (foto após o jump).
Os Minimates do Spirit vêm acompanhados de vários acessórios ligados ao filme, medem aproximadamente 5 cm (2"), têm 14 pontos de articulação e partes intercambiáveis. Os dois sets vão estar disponíveis no começo de 2009 e o set com 4 Minimates custa US$15,99 e o set especial com 2 vai custar US$7,99.
Veja também:
Action Figures de Spirit
The Spirit por Will Eisner e Frank Miller
Spirit de Will Eisner na San Diego Comic Con 2008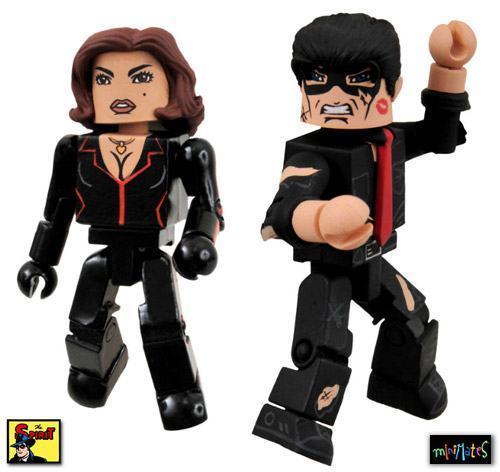 em
Cinema
Mini-Figuras
Quadrinhos