Johnny Cash: O Homem de Preto!
Por Dado Ellis em 13 de February de 2008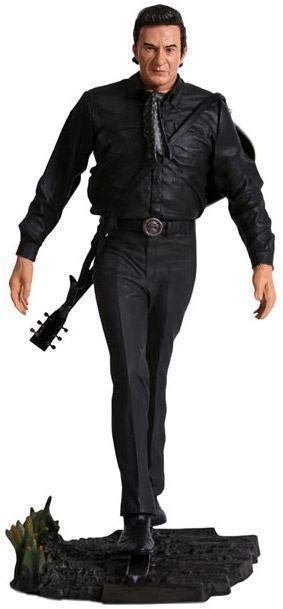 A SOTA Toys homenageia o músico Johnny Cash com uma action figure articulada.
A figura captura Johnny Cash
na pose da clássica foto "walking the line" tirada em 1969, no auge de sua popularidade quando seus discos estavam vendendo mais que os Beatles!
O boneco Johnny Cash: The Man in Black tem 17,8 cm de altura e além de articulado vem com uma guitarra e com uma base para ser exibido. O preço é US$14,99.
Visite o site oficial JohnnyCash.com
Confira a categoria Música, aqui no Blog de Brinquedo, para ver outras action figures de grandes nomes da música!
Via Action-Figure.
em
Action Figure
Música
Personalidades