Frosty the Snowman, um Clássico do Natal!
Por Dado Ellis em 25 de December de 2007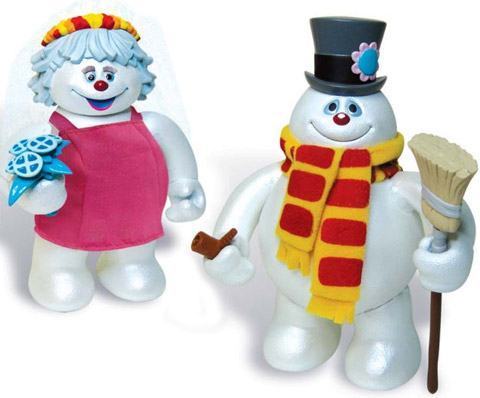 Frosty the Snowman foi inspirado no desenho animado Frosty's Winter Wonderland produzido pela Rankin-Bass para a rede de TV americana ABC em 1976.
O desenho é uma seqüência do clássico Frosty the Snowman da CBS de 1969 que foi inspirado pela música, de mesmo nome, gravada em 1950 por Gene Autry and the Cass County Boys.
O Frosty the Snowman tem 12,7 cm de altura e vem com cachecol de pano, cachimbo, braços articulados, vassoura e cartola magnéticos.
A Crystal the Snowwoman vem com flores de inverno, cílios e avental de pano.
O set com as duas figuras custa US$19,99 na Time and Space Toys.
Veja um vídeo de Frosty the Snowman no YouTube.
Via MWCToys.com.
em
Bonecos
Natal
Televisão