Nazgul Defo-Real de O Senhor dos Anéis – Figura Star Ace Deformada (The Lord of The Rings)
Por Dado Ellis em 29 de April de 2019
A Star Ace anunciou uma maneiríssima figura deformada de um dos servos do mal do Lorde das Trevas Sauron, um dos grandes reis dos homens que receberam os Anéis de Poder e foram transformaram em espectros invisíveis.
O Nazgul (DX-SA6010) The Lord of The Rings Defo-Real Figure mede 15 cm de altura, é feito de vinil macio e retrata o Ringwraith de forma deformada com cabeça desproporcional. O Nazgul vem segurando duas espadas "Morgul Blade" e "Sword of the Witch King" (versão DX), tem os pulsos articulados e fica apoiado sobre base diorama imitando pedra.
A figura Nazgul (DX-SA6010) The Lord of The Rings Deform Real Figure custa US$69,99 na pré-venda da BigBadToyStore, que aceita encomendas do Brasil.
Veja mais brinquedos da trilogia O Senhor dos Anéis e outras figuras deformadas aqui no Blog de Brinquedo.
Via Star Ace.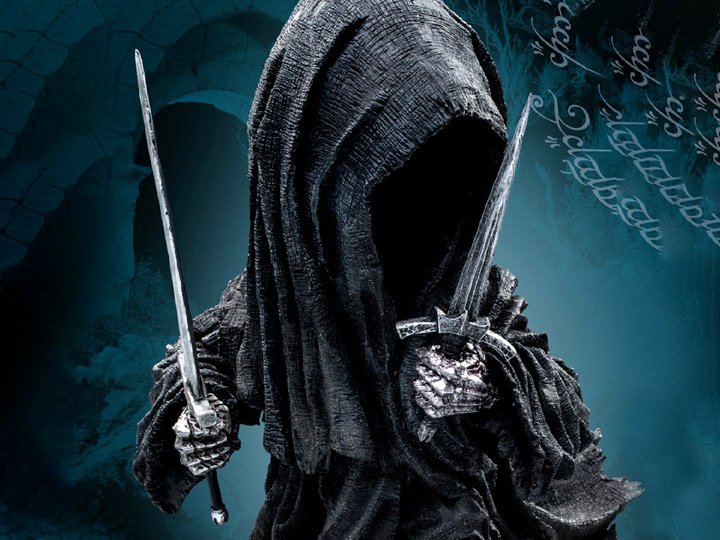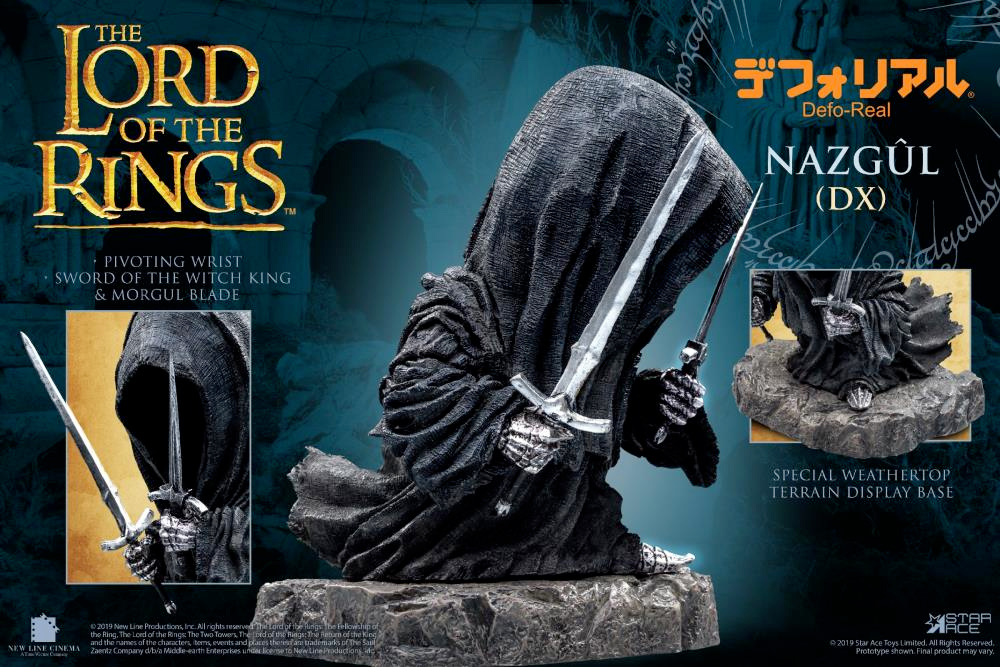 em
Bonecos
Cinema
Destaques
Estátuas e Bustos