Quebra-Cabeças Rick and Morty: Molho Szechuan e Big Trouble in Little Sanchez
Por Dado Ellis em 7 de March de 2018
A USAopoly anunciou dois novos quebra-cabeças super legais da série animada Rick and Morty do Adult Swim.
O Rick and Morty Szechuan Hot Tub 550-Piece Premium Puzzle captura o cientista maluco Rick se banhando numa banheira de molho McNuggets "Mulan SzeChuan Dipping Sauce" cercado de nuggets do McDonald's. Tem 550 peças e mede depois de montado 61 cm por 45,7 cm.
O quebra-cabeça Rick and Morty Big Trouble in Little Sanchez 1000-Piece Puzzle imita um poster baseado no sétimo episodio da segunda temporada, Big Trouble in Little Sanchez, que por sua vez foi inspirado no clássico filme Os aventureiros do bairro Proibido. Tem 1.000 peças e depois de montado fica com 68,6 cm por 48,3 cm.
O quebra-cabeça Rick and Morty de 550 peças custa US$10,99 e o de mil peças custa US$19,99 na pré-venda da Entertainment Earth.
Veja mais brinquedos da série Rick and Morty e outros Quebra-Cabeças aqui no Blog de Brinquedo.
Via USAopoly.
Clique abaixo para ver outras imagens.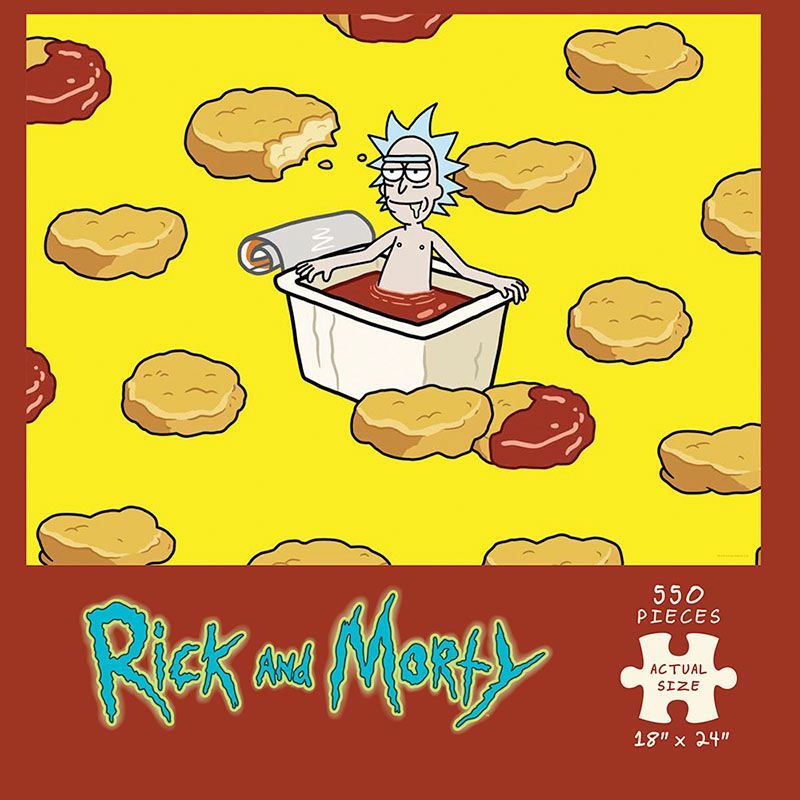 em
Quebra-Cabeça
Televisão