Star Wars O Despertar da Força Pop! SDCC: Han Solo com Besta e Thumbs Up BB-8
Por Dado Ellis em 5 de July de 2016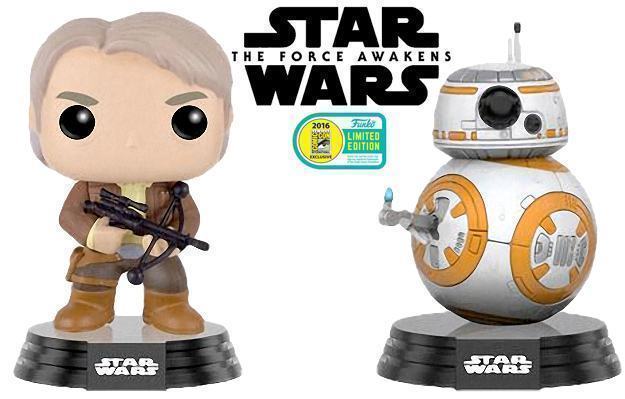 A Funko está a mil com os lançamentos exclusivos para a San Diego Comic Con 2016 e também tem novos bonecos Star Wars: The Force Awakens Pop! para a alegria dos fãs!
São dois bonecos exclusivos baseados no filme Star Wars: O Despertar da Força, o Han Solo with Chewie Bowcaster Pop! Vinyl Figure de cabelos grisalhos segurando a besta do Chewbacca e o Thumbs Up BB-8 Pop! Vinyl Figure replicando a cena em que o droide faz o famoso sinal de afirmativo com o "dedão" pra cima. Os dois bonecos têm molas nos pescoços no estilo bobble heads.
Os bonecos Pop! Star Wars: The Force Awakens SDCC vão ser vendido com exclusividade no stand da Funko na San Diego Comic Con 2016.
Veja outros bonecos Star Wars Pop! aqui no Blog de Brinquedo.
Via Funko.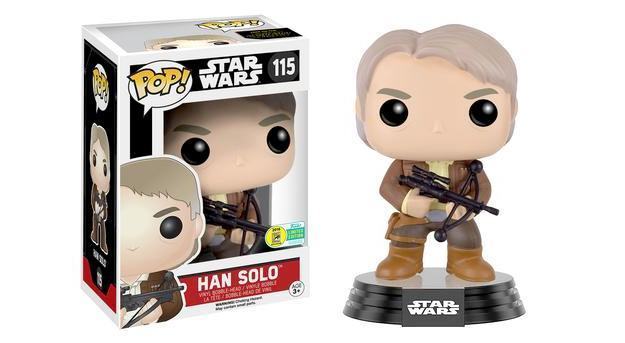 em
Bonecos
Cinema
Destaques
Sci-Fi
Star Wars