The Matrix Pixel – Mini-Figuras 8-bit da Trilogia dos Irmãos Wachowskis
Por Dado Ellis em 24 de February de 2016
A companhia espanhola SD Toys anunciou um set muito maneiro de mini-figuras quadradinhas estilo 8-bit da trilogia de filmes The Matrix, dos irmãos Wachowskis.
O set The Matrix Pixel Figure 4-Pack vem com quatro mini-figuras 8-bit: Neo, Trinity, Morpheus e Agente Smith. Cada um mede 7,6 cm (3") de altura e eu queria todos!
O set completo The Matrix Pixel Figure 4-Pack custa US$34,99 na pré-venda da Entertainment Earth, que aceita encomendas do Brasil.
Veja mais brinquedos da trilogia The Matrix e os bonequinhos The Big Bang Theory Pixel 8-Bit aqui no Blog de Brinquedo.
Via PreviewsWorld.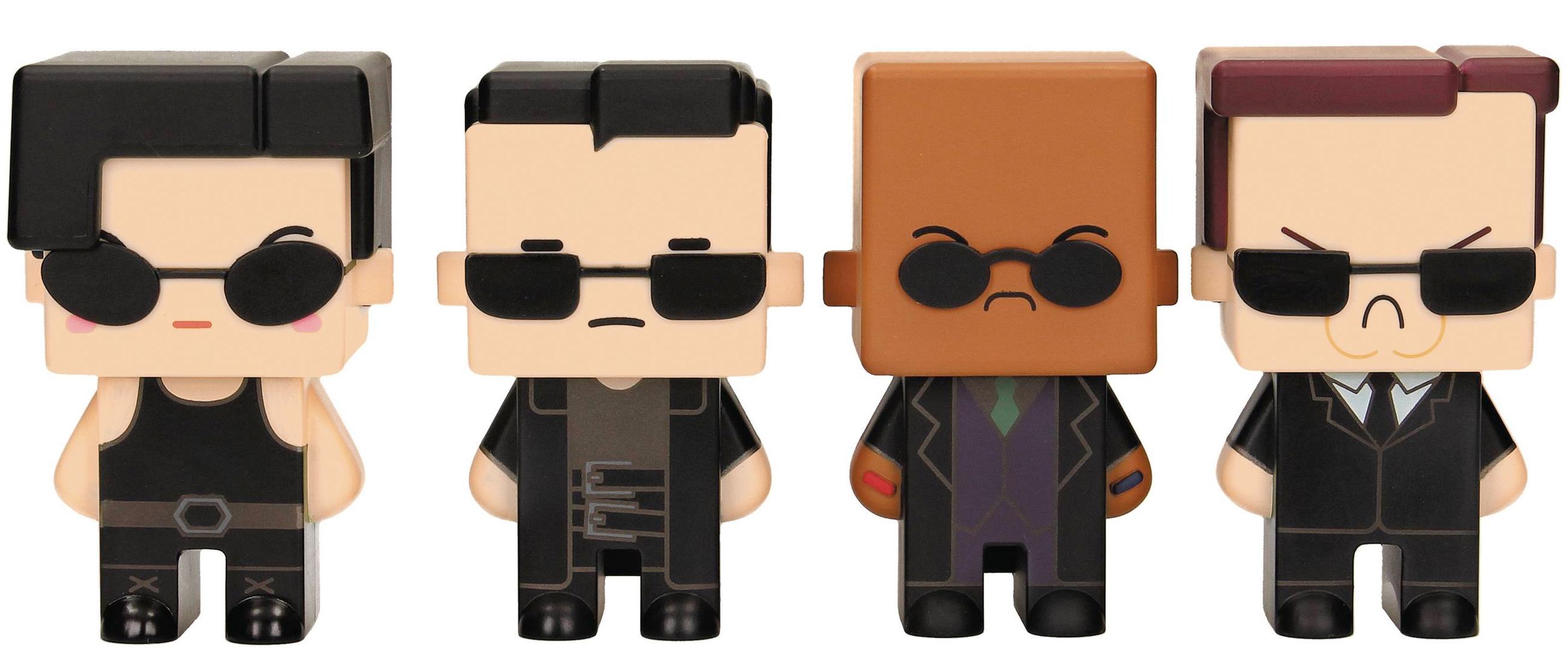 em
Cinema
Destaques
Mini-Figuras