The Monkees Action Figures Retro da Banda Pop
Por Dado Ellis em 27 de January de 2016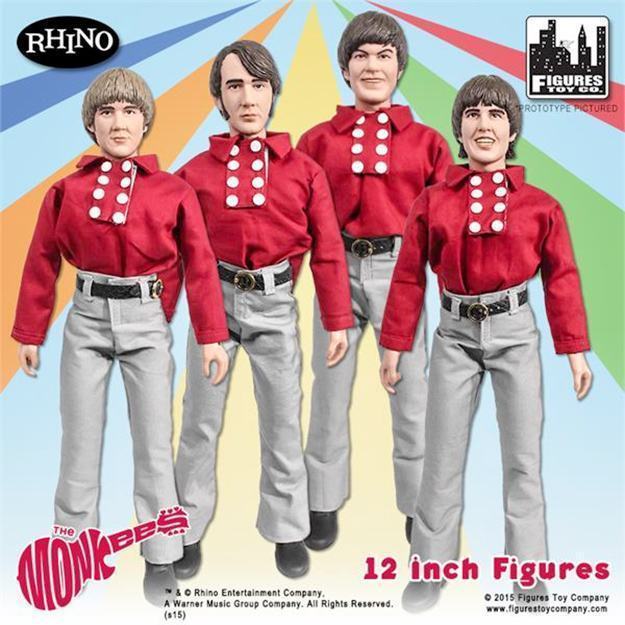 A Figures Toy Company anunciou várias action figures retro da banda norte-americana The Monkees, criada para ser uma espécie de cópia dos Beatles.
A coleção The Monkees Retro 12 Inch Action Figures tem figuras dos 4 integrantes da banda, com 30,4 cm de altura cada: Micky Dolenz, Davy Jones, Mike Nesmith e Peter Tork vestidos com as clássicas roupas vermelhas (feitas de tecido) usadas em vários momentos.
E a coleção The Monkees 8 Inch Action Figures Series One Tuxedo Outfit tem figuras em escala menor com 20 cm de altura dos 4 músicos vestindo elegantes smokings pretos, menos o Davy Jones que usa um smoking vermelho e preto.
Também disponível neste tamanho menor figuras com as roupas vermelhas e o set The Monkee Men Outfit com uniformes imitando super-heróis.
A coleção The Monkees Retro 12 Inch Action Figures custa US$239,99 na pré-venda da Entertainment Earth, que aceita encomendas do Brasil.
Veja também o kit de montar do Monkeemobile aqui no Blog de Brinquedo.
Via Figures Toy Company.
Clique abaixo para ver mais fotos.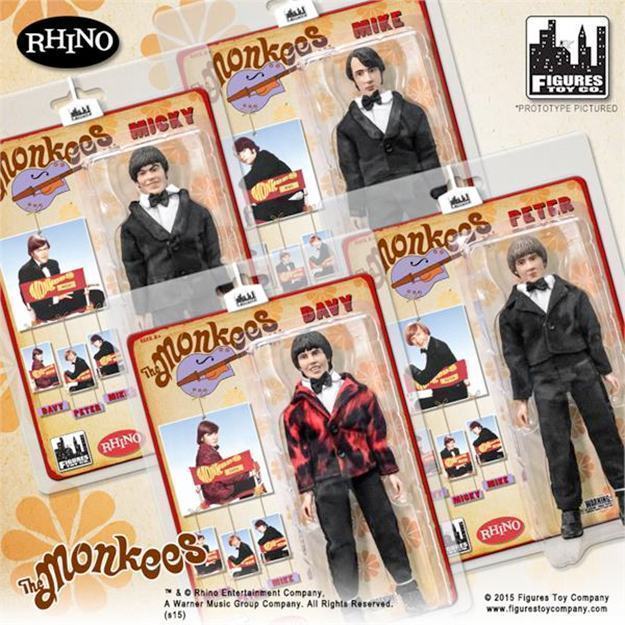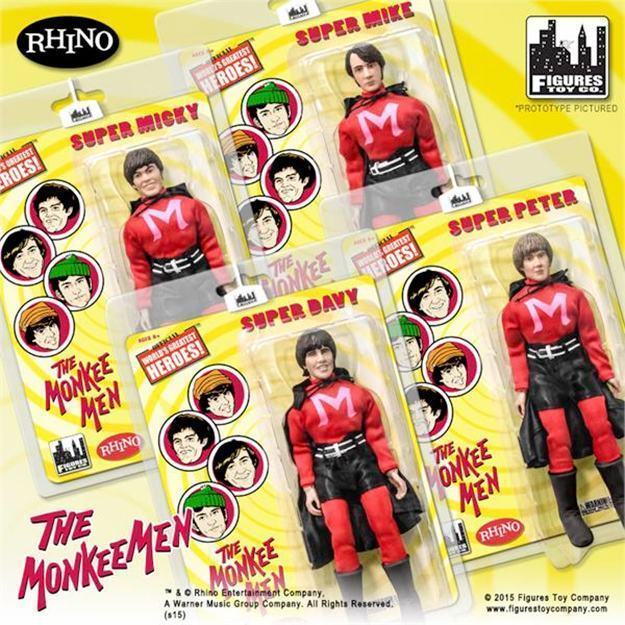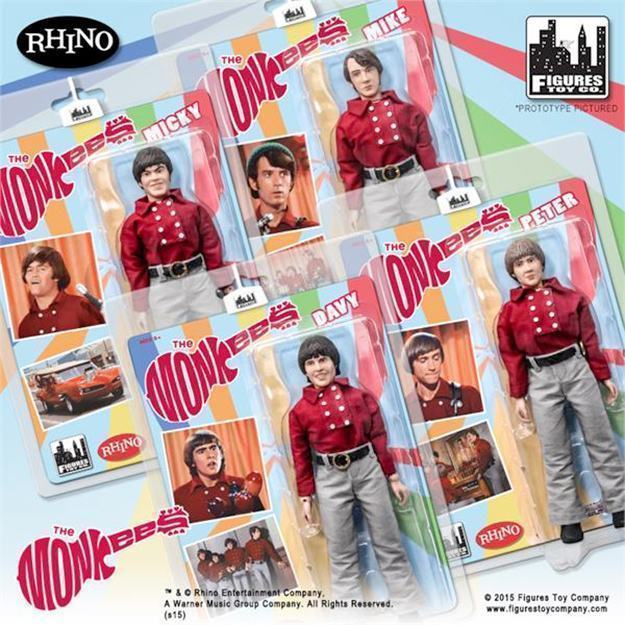 em
Action Figure
Destaques
Música
Personalidades