Mini Lancheiras de Lata Star Trek
Por Dado Ellis em 15 de January de 2016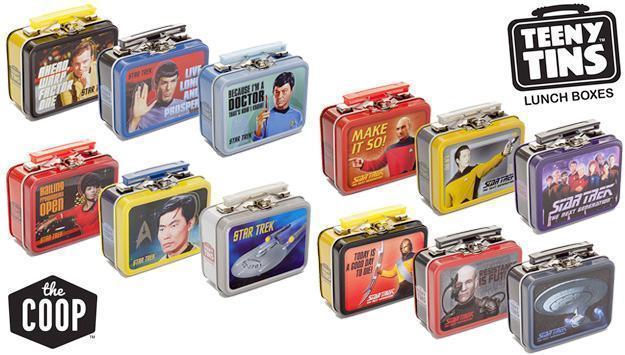 Muito legal esta coleção de mini lancheiras de lata Star Trek da The Coop com miniaturas da série original e da nova geração em tamanho miniaturizado para guardar balas ou outras bugigangas pequenas.
O set Star Trek: The Original Series Teeny Tins vem com 6 mini lancheiras de lata medindo 8,3 cm de largura por 7,6 cm de altura e 3,5 cm de profundidade. Cada mini-lancheira vem decorada com ilustrações de personagens imitando as lancheiras clássicas: Captain Kirk, Mr. Spock, Dr. McCoy, Uhura, Sulu e U.S.S. Enterprise NCC-1701
O set Star Trek: The Next Generation Teeny Tins tem mais 6 mini lancheiras com alças de plástico, fechos de metal que abrem e fecham de verdade e as mesmas medidas. O setlist é: Jean-Luc Picard, Data, Cast, Worf, Borg, U.S.S. Enterprise NCC-1701-D.
Cada mini lancheira Star Trek Teeny Tins custa US$5,95 na The Coop Shop ou cada set completo custa US$35,99 na pré-venda da BigBadToyStore, que aceita encomendas do Brasil.
Veja mais brinquedos de Star Trek e muitas Lancheiras aqui no Blog de Brinquedo.
Via The Coop.
Clique abaixo para ver mais imagens.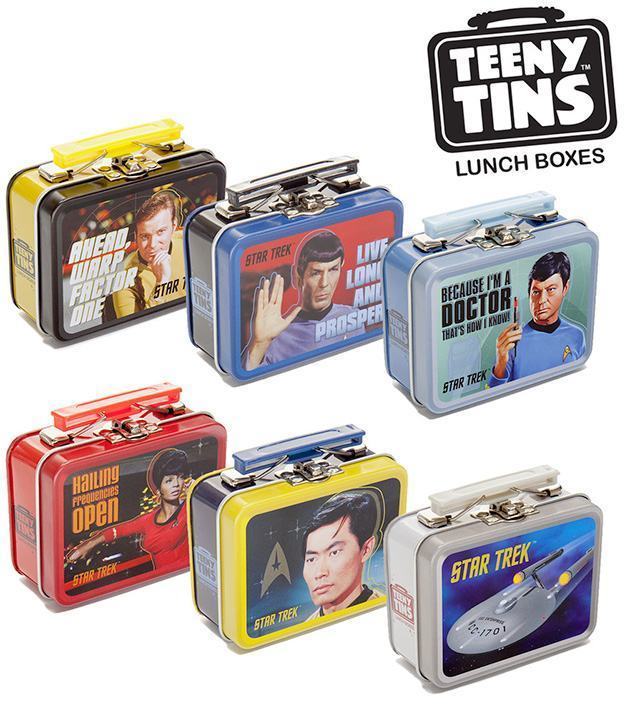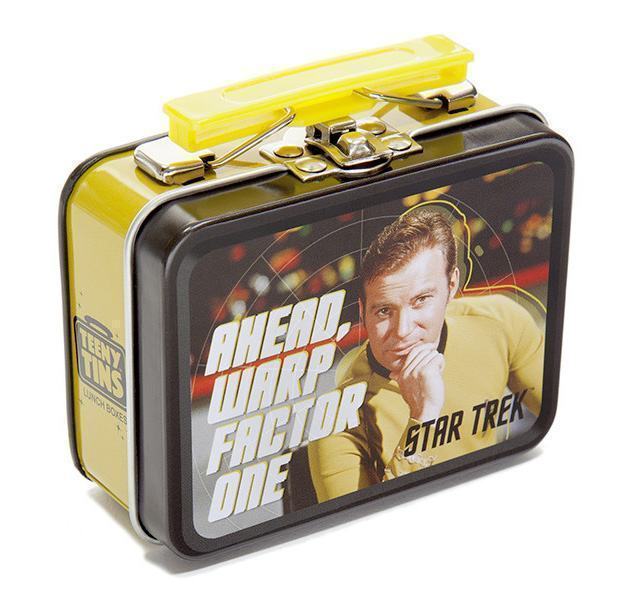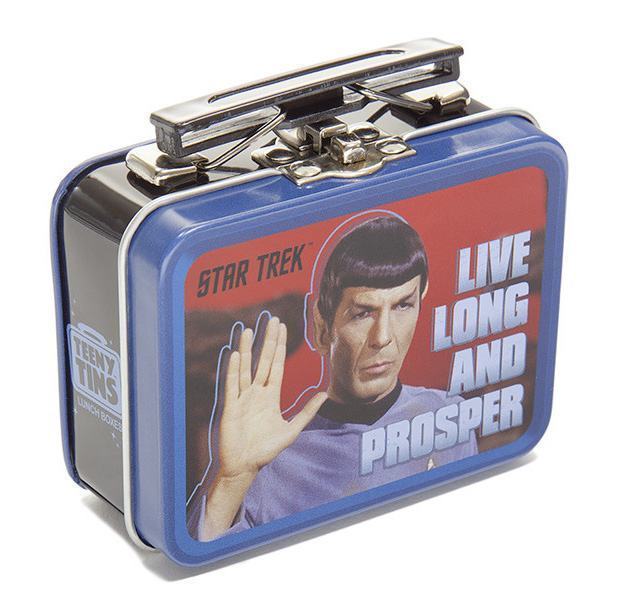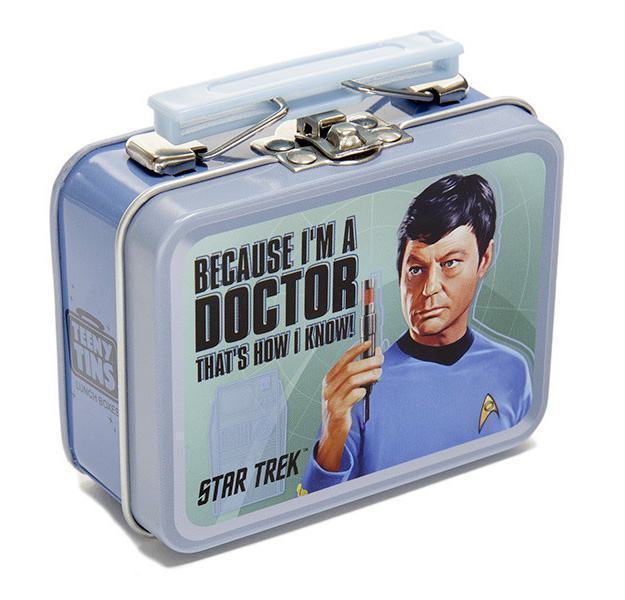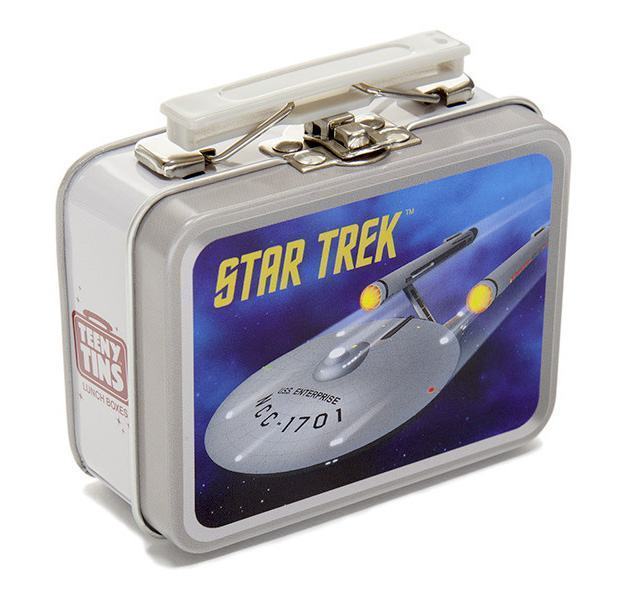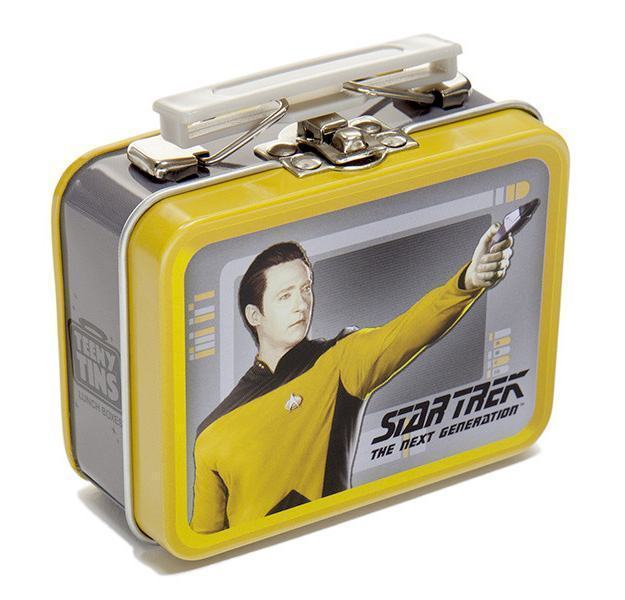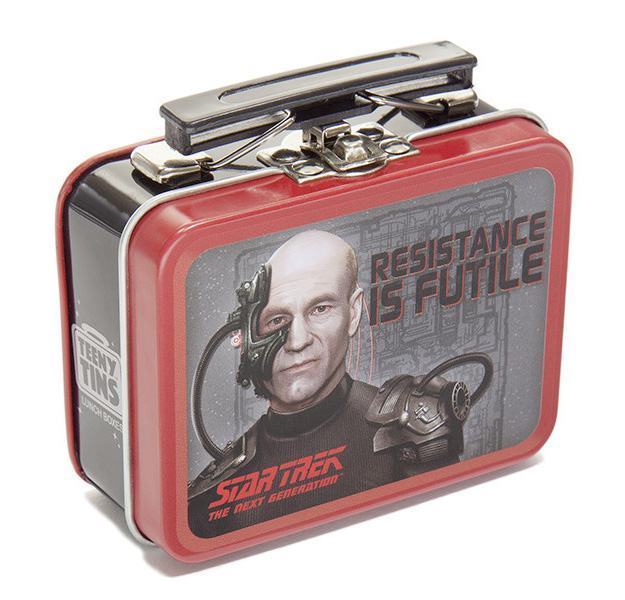 em
Cozinha
Lancheiras
Sci-Fi
Star Trek