Pum e Arte: Bonecos de Pelúcia Arty Farties com Van Gogh, Picasso e Dalí
Por Dado Ellis em 15 de October de 2015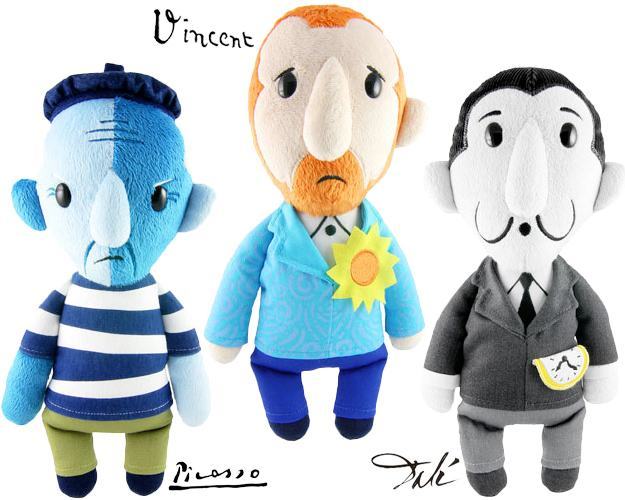 Três pintores geniais, três estilos de pintura e quatro puns com diferentes sons, é a nova coleção de bonecos de pelúcia Arty Farties da The Coop.
Cada boneco de pelúcia da coleção Arty Farties mede 28 cm (11") de altura e solta quatro sons realistas de pum: o Arty Farties Expressionist Farting Plush com Vincent van Gogh representando o Impressionismo, Arty Farties Cubist Farting Plush com Pablo Picasso representando o Cubismo e Arty Farties Surrealist Farting Plush com Salvador Dalí representando o Surrealismo.
Cada boneco de pelúcia Arty Farties custa US$14,99 na pré-venda da Entertainment Earth, que aceita encomendas do Brasil.
Veja outros brinquedos de arte aqui no Blog de Brinquedo.
Via The Coop.
Clique abaixo para ver fotos individuais.
em
Bonecos
Destaques
Pelúcia e Pano
Personalidades