Bonecos Shaun of the Dead Vinyl Idolz do Filme Todo Mundo Quase Morto com Simon Pegg e Nick Frost
Por Dado Ellis em 25 de August de 2015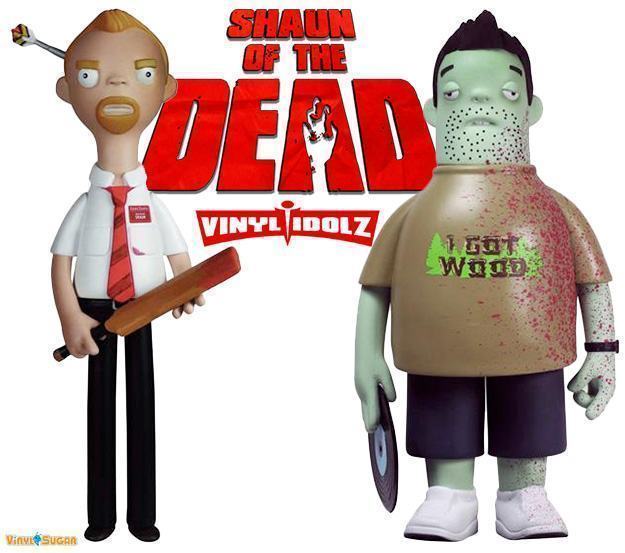 A Vinyl Sugar (Funko + Large Evil Corporation) anunciou dois novos bonecos de vinil Vinyl Idolz da dupla de amigos que luta para sobreviver ao apocalipse zumbi no divertidíssimo filme britânico (Todo Mundo Quase Morto (Shaun of the Dead), dirigido por Edgar Wright em 2004 e estrelado por Simon Pegg e Nick Frost.
O Shaun – Shaun of the Dead Vinyl Idolz Figure tem as feições estilizadas do ator Simon Pegg, vestido com camisa branca com bolso manchado de vermelho, dardo enfiado na cabeça e segurando nas mãos o taco de cricket ensanguentado, usado para matar zumbis. O Ed – Shaun of the Dead Vinyl Idolz Figure captura a personagem de Nick Frost transformado em zumbi com a pele esverdeada, camiseta respingada de sangue e segurando na mão um disco de vinil. Os bonecos de vinil medem aproximadamente 20,3 cm de altura e não são articulados.
Cada boneco da coleção Shaun of the Dead Vinyl Idolz Figures custa US$19,99 na pré-venda da Entertainment Earth, que aceita encomendas do Brasil.
Veja também aqui no Blog de Brinquedo as action figures Shaun of the Dead 1:6 e os bonecos Hot Fuzz Vinyl Idolz com Simon Pegg e Nick Frost no filme Chumbo Grosso.
Via Entertainment Earth.
Clique abaixo para ver fotos individuais.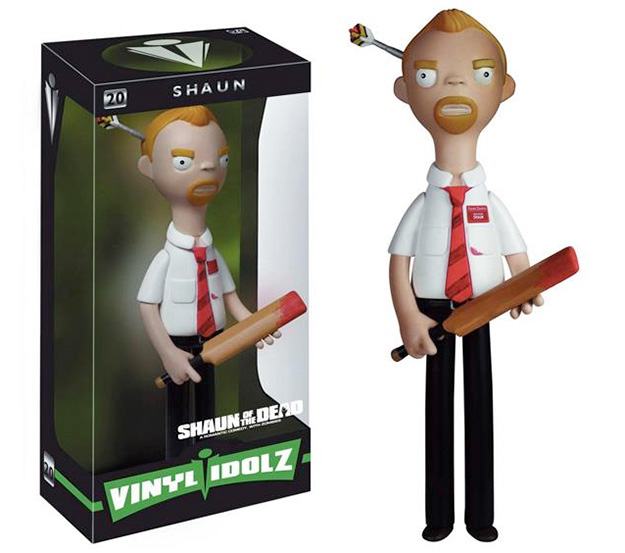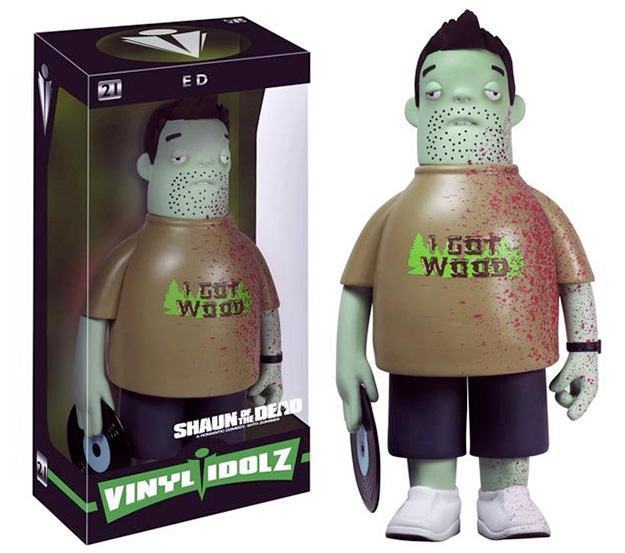 em
Bonecos
Cinema
Destaques