Carrinhos Hot Wheels Pop Culture: Universal Monsters
Por Dado Ellis em 6 de February de 2015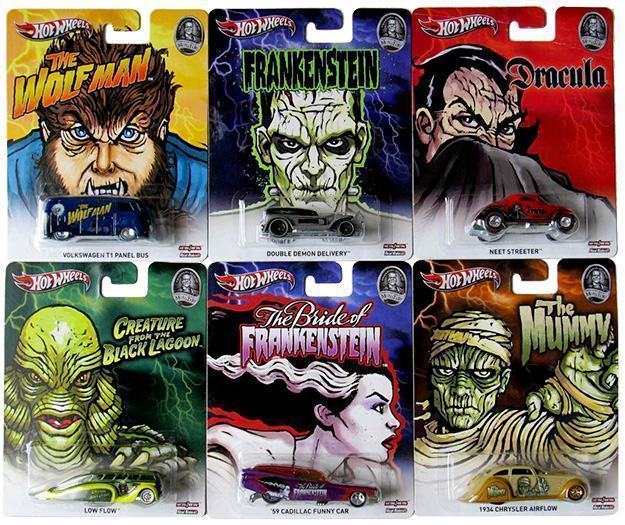 A linha Hot Wheels Pop Culture mistura filmes, desenhos, séries de televisão e outros ícones da cultura pop com os famosos carrinhos die-cast em escala 1:64. E uma das minhas séries favoritas foi a coleção Pop Culture Universal Monsters 2013.
A coleção Hot Wheels Pop Culture Universal Monsters 2013 tem 6 carrinhos de metal fundido die-cast com pneus Real Riders, aproximadamente 7,6 cm de comprimento.
Os carros vêm em embalagens com ilustrações especiais dos monstros e decorados com os respectivos filmes. Neet Streeter: Dracula (1931), Custom '34 Chrysler Airflow: The Mummy (1932), The Demon: Frankenstein (1931) e 59 Cadillac Funny Car: The Bride of Frankenstein (1935), Low Flow: Creature from the Black Lagoon (1954) e Volkswagen Micro Bus: The Wolfman (1941).
Os carrinhos da coleção Hot Wheels Pop Culture Universal Monsters ainda são encontrados na Amazon.com ou no Mercado Livre por preços diversos.
Veja outros carrinhos Hot Wheels Pop Culture e vários brinquedos dos Monstros do Universal Studios aqui no Blog de Brinquedo.
Via Hot Wheels Wiki e The Rock Father.
Clique abaixo para ver mais imagens.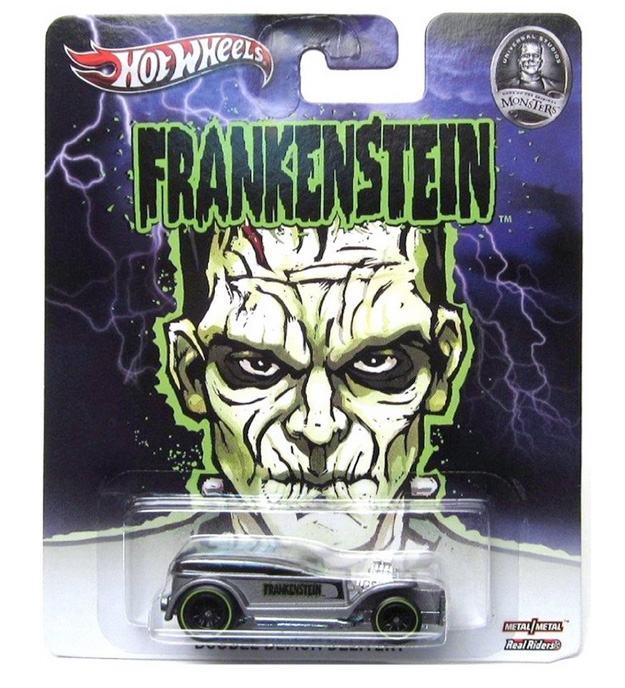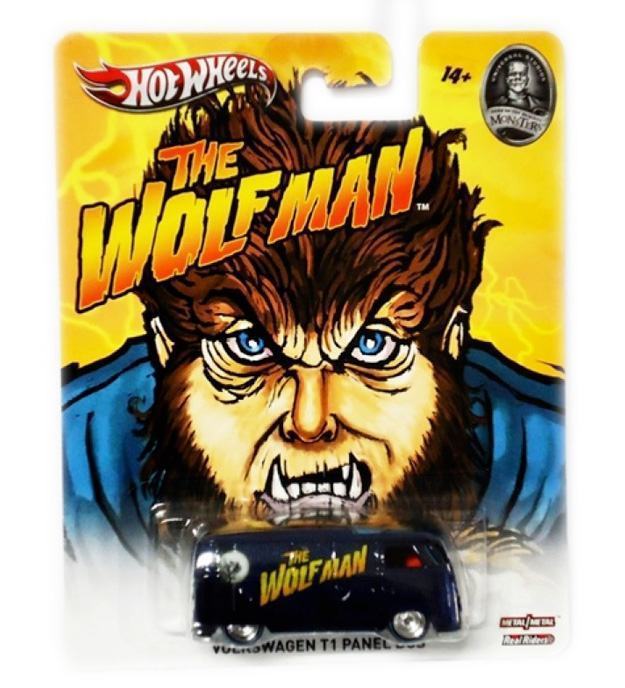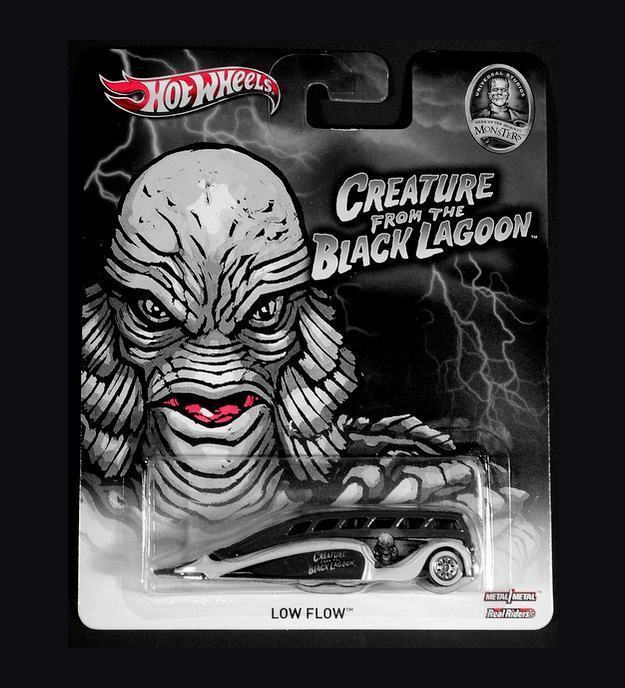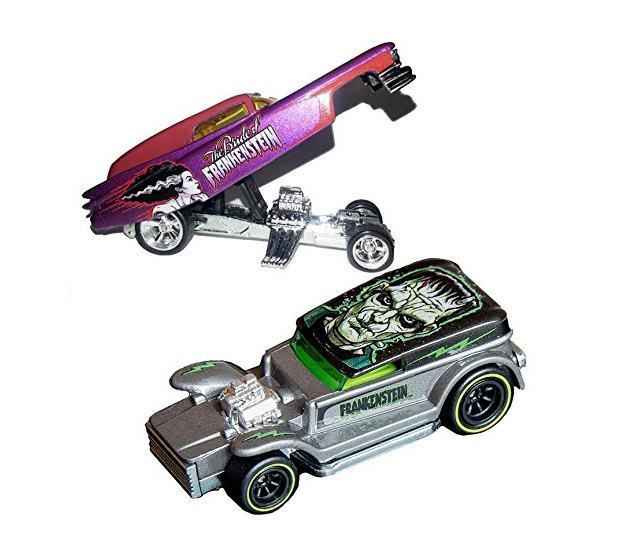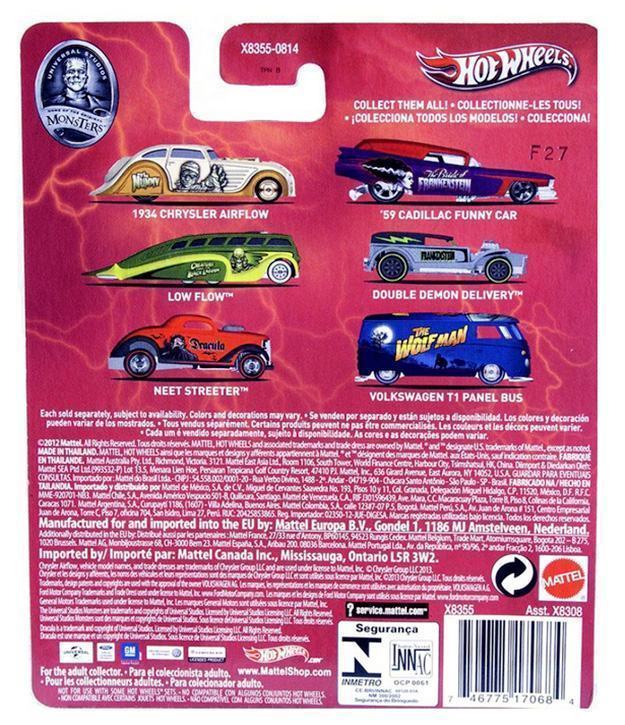 em
Carros
Cinema
Destaques
Horror