Busto Sandman LEGO (Neil Gaiman)
Por Dado Ellis em 2 de June de 2014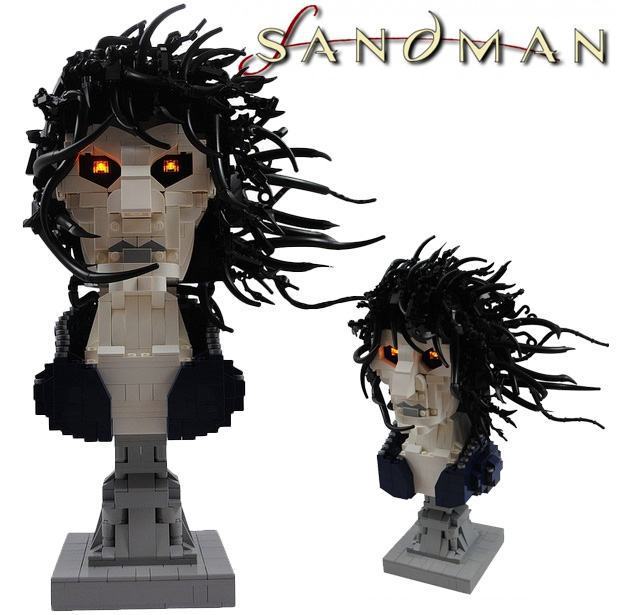 Os fãs da fantástica série em quadrinhos Sandman, de Neil Gaiman, vão ficar de queixo caído com este busto feito totalmente com blocos de montar LEGO!
O Dream foi criado e montado pelo artista LEGO The Deathly Halliwell como um presente para sua irmã e captura o Rei dos Sonhos com cabelos esvoaçantes e olhos iluminados com LEDs. O resultado ficou incrível e o busto vai ser exposto durante a convenção Brickworld, em Chicago.
O busto LEGO de Morpheus, infelizmente não está a venda. Veja fotos em alta definição deste e de outros projetos na galeria Flickr de The Deathly Halliwell.
Veja mais brinquedos dos quadrinhos Sandman aqui no Blog de Brinquedo.
Via Super Punch.
em
Estátuas e Bustos
Lego
Quadrinhos