Mochila TMNT das Tartarugas Ninjas!
Por Dado Ellis em 21 de October de 2013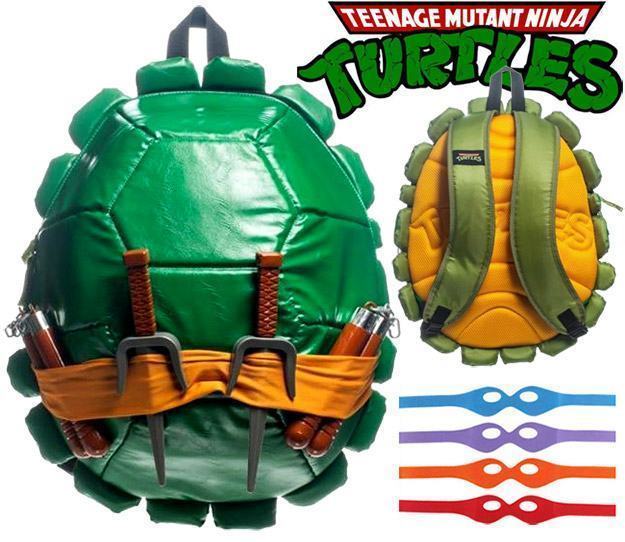 A nova mochila das Tartarugas Ninjas vai chamar muita atenção, seja na escola ou no trabalho!
A Teenage Mutant Ninja Turtle Shell Backpack with Weapons and Masks é uma mochila em forma de casco de tartaruga duro com alças e costas acolchoadas. A mochila vem com duas armas das Tartarugas Ninjas, um par de Sai e 2 nunchucks, além de quatro máscaras: azul, roxo, laranja e vermelho. A mochila mede 45.7 cm x 35.6 cm x 10.2 cm.
A mochila TMNT Shell Backpack with Weapons and Masks custa US$54,99 na pré-venda da BigBadToyStore, que aceita encomendas do Brasil.
Veja outros brinquedos das Tartarugas Ninjas e mais Mochilas aqui no Blog de Brinquedo.
Via BigBadToyStore.
em
Quadrinhos
Televisão