Busto Doctor Who Masterpiece Maxi-Bust: Cyberscout Cyberman
Por Dado Ellis em 22 de October de 2013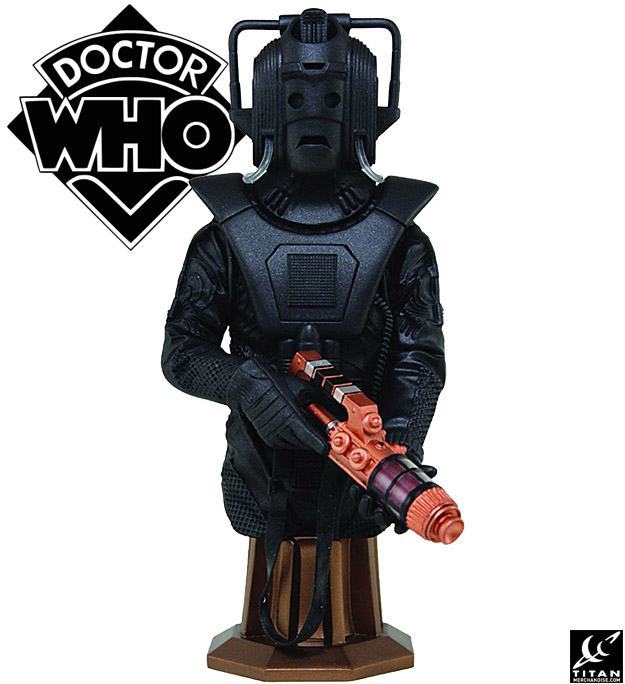 Novo busto de altíssima qualidade da linha Masterpiece Collection Maxi Busts inspirado na série britânica Doctor Who e produzido pela companhia inglesa Titan Merchandise.
O Cyberscout Maxi Bust captura um Cyberman batedor, pintado de preto para patrulhar os túneis do metro de Londres no episódio Attack of the Cybermen, exibido originalmente em 1985 com o 4º Doctor de Tom Baker. O busto mede 20,3 cm (8") de altura, vem pintado de preto fosco com uma arma laranja nas mãos.
O busto Cyberscout Maxi Bust custa US$94,99 na pré-venda da BigBadToyStore, que aceita encomendas do Brasil.
Veja os outros bustos da coleção Doctor Who Masterpiece Collection Maxi Busts aqui no Blog de Brinquedo.
Via The Doctor Who Site.
em
Doctor Who
Estátuas e Bustos
Robôs
Sci-Fi
Televisão