Action Figure do Morgul Lord, o Rei bruxo de Angmar
Por Dado Ellis em 22 de May de 2013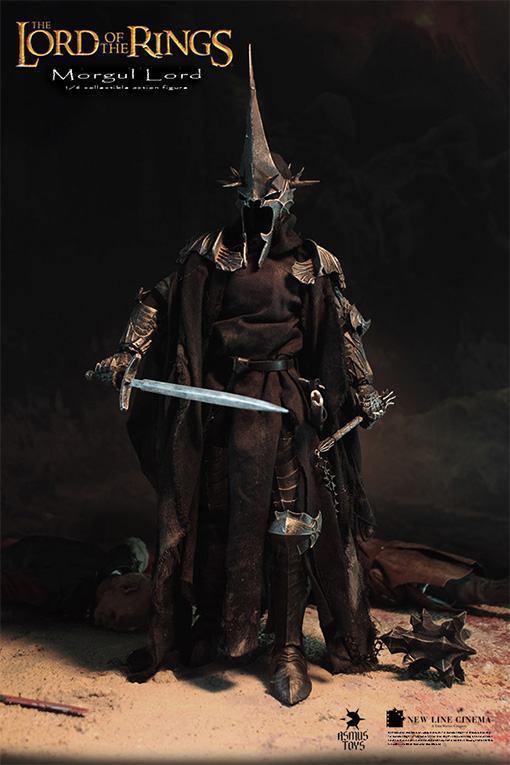 Absolutamente sensacional a action figure do Morgul Lord of the Nazgûl, o mais poderoso dos nove servos de Sauron, mestre das Minas Morgul e séculos depois, durante a Guerra do Anel, encarregado da busca pelo Um Anel. A action figure perfeita é feita pela Asmus Toys, que adquiriu a licença para figuras da trilogia Lord of the Rings.
O Morgul Lord – Heroes of Middle-Earth: LOTR001, em escala 1:6, mede 35 cm de altura, tem mais de 36 pontos de articulação e retrata o Rei bruxo de Angmar exatamente como apareceu no filme O Senhor dos Anéis: O Retorno do Rei.
O Morgul Lord – Heroes of Middle-Earth vem com capacete de metal, sem rosto, e armadura detalhada com placas nos ombros, bíceps, braços, coxas, pernas, joelhos e pés, além de vestimentas de tecido com visual envelhecido e puído.
O Morgul Lord Action Figure vem 3 pares de mãos com armadura em diferentes posições, mais 1 par com dedos articulados e com três espadas uma na bainha, uma solta e a terceira em flamas, além da maça do Rei bruxo. Acompanha base com chão de terra e stand de display.
Agora vamos para a má notícia, o preço! O Morgul Lord – Heroes of Middle-Earth: LOTR001 custa US$179,99 na pré-venda da BigBadToyStore, que aceita encomendas do Brasil.
Veja outros brinquedos de Senhor dos Anéis aqui no Blog de Brinquedo.
Via Asmus Toys.
Clique abaixo para ver mais fotos.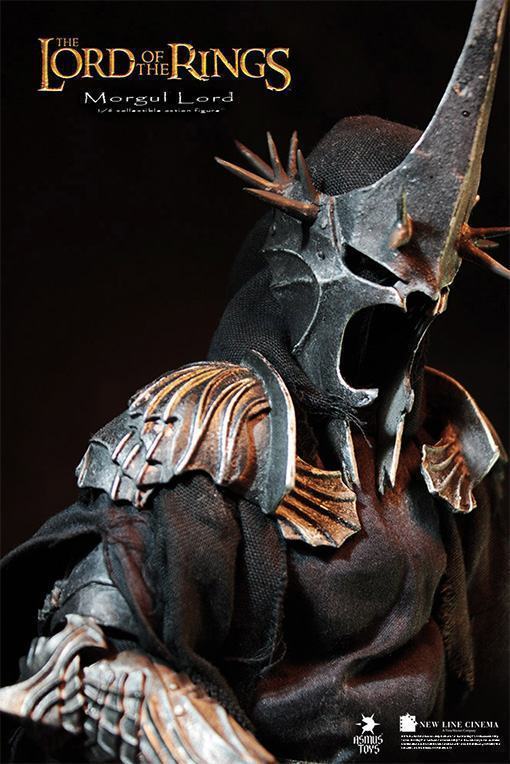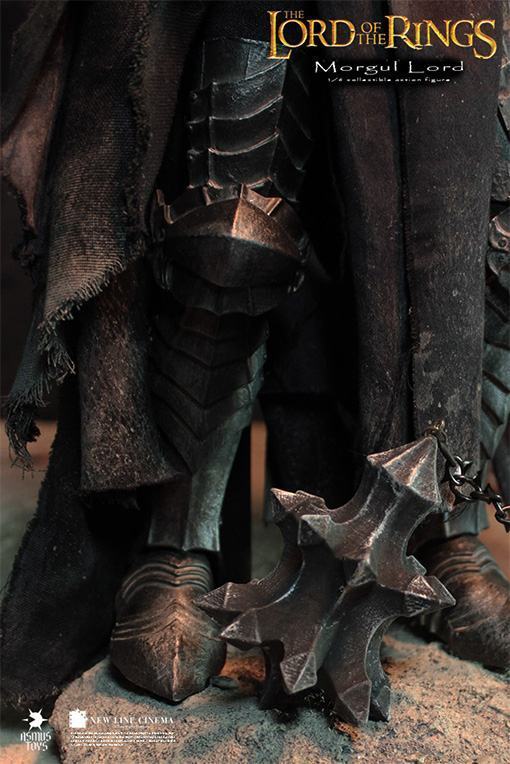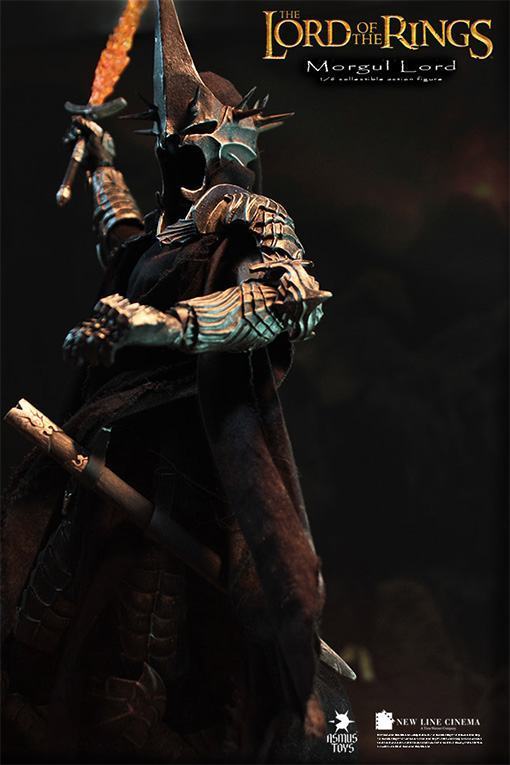 em
Action Figure
Cinema