Boneco Bobble Head de Barney Stinson da Série How I Met Your Mother
Por Dado Ellis em 10 de January de 2013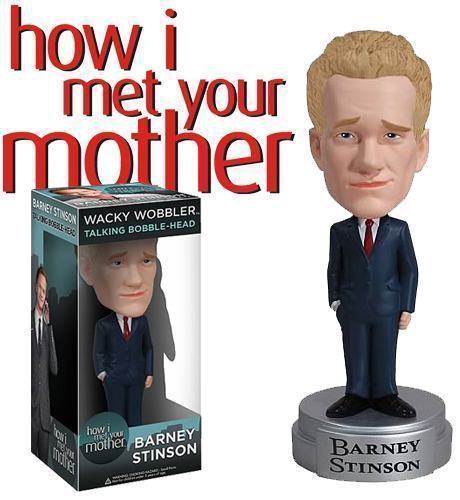 Sou fã da série How I Met Your Mother e outro dia estava pensando que faltavam brinquedos da série, que faz bastante sucesso. A Funko aparentemente pensa da mesma maneira e acaba de anunciar um boneco Bobble Head de Barney Stinson, um dos cinco amigos do sitcom.
O How I Met Your Mother: Barney Stinson Talking Bobble Head vem vestido com elegante e impecável terno com gravata vinho e tem as feições do ator americano Neil Patrick Harris como o playboy mulherengo Barney Stinson, amigo de Ted Mosby, Marshall Eriksen, Lily Aldrin e Robin Scherbatsky.
O mais legal é que o Barney Stinson Talking Bobble Head fala cinco frases clássicas da série How I Met Your Mother:
– "I accept your challenge."
– "This is TOTALLY going in my blog!"
– "In my body… Where the Shame Gland should be… There's a second, awesome gland… True Story"
– "When I get sad… I stop being sad and be awesome instead… True story."
– "It's going to be LEGEND… Wait for it… and I hope you are not lactose intolerant… for the second half of that word is… DAIRY!"
O boneco Barney Stinson Talking Bobble Head custa US$12,99 na pré-venda da Entertainment Earth, que aceita encomendas do Brasil.
Barney Stinson não é minha personagem favorita do seriado, mas mesmo assim é ótimo ver a iniciativa da Funko, que deve (espero eu) lançar os outros quatro amigos em breve.
Veja outros Bobble Heads de Séries de TV aqui no Blog de Brinquedo.
Via Entertainment Earth.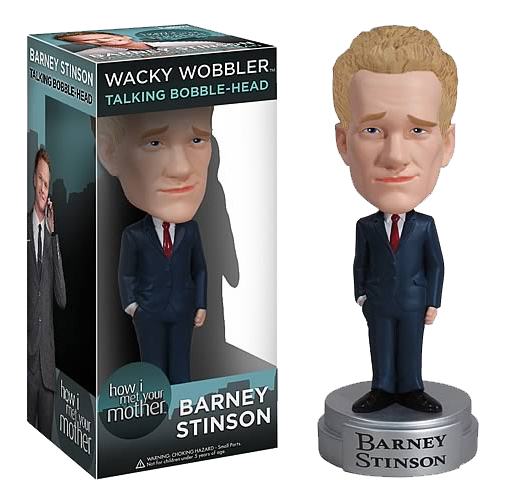 em
Bobble-Head
Televisão