The Hobbit Monopoly – Jogo Monopólio do Filme O Hobbit
Por Dado Ellis em 4 de November de 2012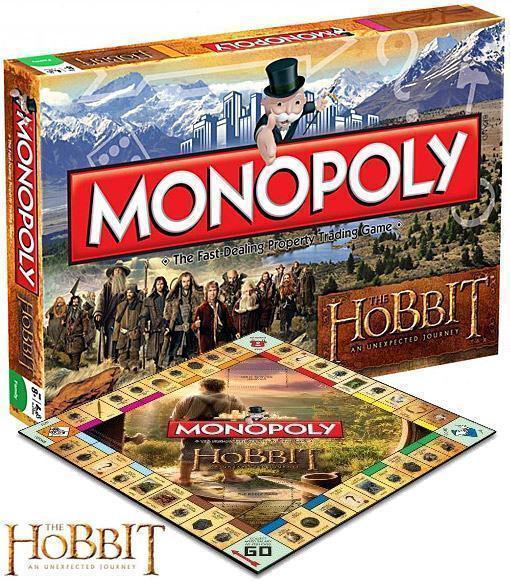 The Hobbit: An Unexpected Journey, o primeiro filme da trilogia de Peter Jackson, promete ser o blockbuster do ano e como tal merece uma versão temática do clássico jogo Monopólio.
O The Hobbit Collector's Edition Monopoly, da Winning Moves britânica, tem propriedades e cartas com locais da Terra Média e personagens do filme como Bilbo, Gandalf, Thorin e Gollum entre outras. O jogo vem também com 6 peças colecionáveis feitas de peltre, que eu ainda não consegui descobri quais são.
O jogo The Hobbit Monopoly custa £24,95 na Amazon.uk ou £29,99 na Winning Moves.
Veja mais brinquedos do Hobbit e outras versões de Monopólio aqui no Blog de Brinquedo.
Via Winning Moves.
em
Cinema
Jogos
Tabuleiro