Doctor Who Bobble Head: David Tennant como o Décimo Doctor
Por Dado Ellis em 23 de October de 2012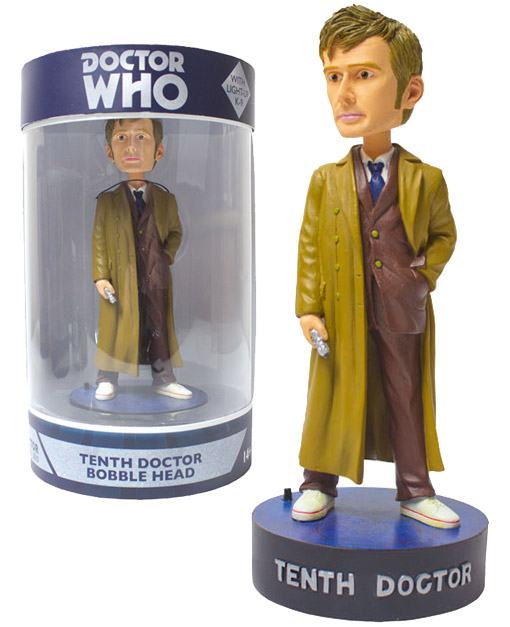 Quem gosta da interpretação do ator escocês David Tennant como o décimo Doctor da série sci-fi britânica Doctor Who, vai curtir este boneco bobble head desenhado pela companhia australiana Ikon Collectables.
O Doctor Who – 10th Doctor Bobblehead with Light tem as feições de David Tennant vestido com terno marrom, tênis e sobretudo com uma Sonic Screwdriver na mão, equipada com um LED azul. O boneco é feito de resina com pintura à mão e tem base decorada com símbolos de Gallifrey semelhantes aos do relógio de bolso usado para armazenar a consciência de um Time Lord.
O 10th Doctor Bobble Head custa AUD$34,99 loja australiana Popcultcha.
Veja mais brinquedos Doctor Who aqui no Blog de Brinquedo, incluindo outros Bobble Heads.
Via The Doctor Who Site.
em
Bobble-Head
Doctor Who
Televisão