KISS x Hello Kitty: Bonecas de Pelúcia Demon, Starchild, Catman e Starman
Por Dado Ellis em 17 de July de 2012
O KISS deve ser um dos nomes do rock que mais tem investido em brinquedos com sua marca recentemente. Só aqui na nossa tag "Kiss" já tem 14 brinquedos da famosa banda americana!
A Medicom Toy tem a licença do KISS no Japão e acaba de colocar nas loja asiáticas novos produtos como o set Kiss x Hello Kitty Plush Toy com quatro bonecas da gatinha japonesa vestidas e maquiadas como os integrantes da banda: The Demon (Gene Simmons), The Starchild (Paul Stanley), The Catman (Peter Criss) e the Starman (Ace Frehley). Cada boneca mede 12 cm de altura e custa US$28,90 na Shop NCSX ou ¥980 na Project 1/6 Store.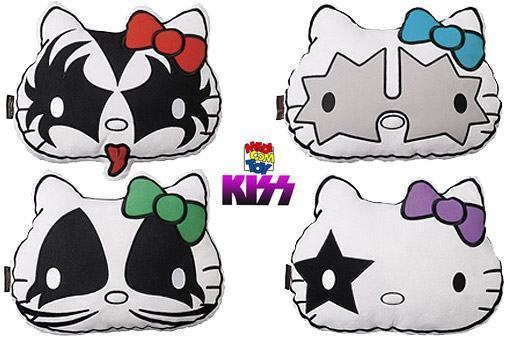 Outros lançamentos da mesma linha incluem a coleção Hello Kitty Plush Face Cushion com quatro almofadas do rosto da Hello Kitty maquiada como os roqueiros do Kiss com 38 x 28cm (foto acima) e mais canecas e uma lancheira de lata do KISS (fotos depois do jump).
Veja outros brinquedos do KISS e brinquedos da Hello Kitty aqui no Blog de Brinquedo.
Via Medicom Toy Blog.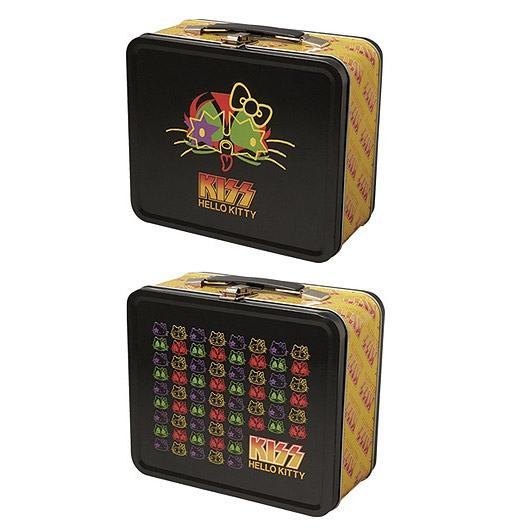 em
Bonecos
Música
Pelúcia e Pano