Duas Action Figures de Jason Voorhees em Sexta-Feira 13 Parte III
Por Dado Ellis em 7 de July de 2012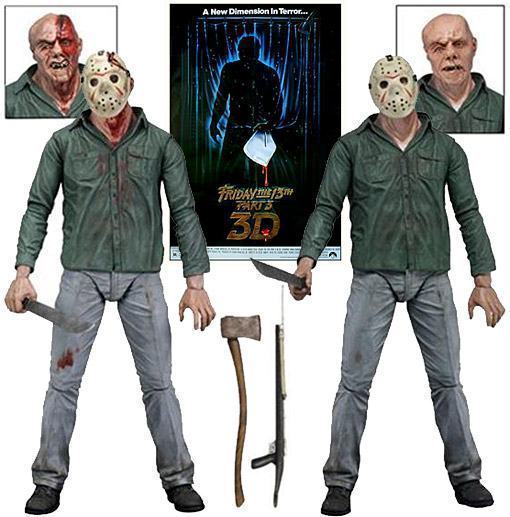 A Neca anunciou um set duplo, em escala 7", com um dos assassinos mais sanguinários da história do cinema: Jason Voorhees da clássica série de filmes de horror Sexta-Feira 13.
As action figures do set Friday the 13th Figure Series 01 foram baseadas no filme Sexta-Feira 13 – Parte III de 1982. Foi neste filme que Jason usou pela primeira vez a máscara de hóquei e outra curiosidade é que o filme foi lançado nos cinemas em 3D (com aqueles óculos horríveis de duas cores), o primeiro da Paramount Pictures desde 1954.
O set Friday the 13th Figure Series 01 vem com duas action figures do psicopata Jason Voorhees, cada uma com uma cabeça e uma máscara diferente: o Jason "normal" e o Jason todo machucado sangrando e para matar os frequentadores de Camp Crystal Lake, dois facões tipo machete, um machado e um arpão. Cada figura mede 19 cm (7.5") de altura e tem mais de 25 pontos de articulação.
O set Friday the 13th Figure Series 01 custa US$31,99 na pré-venda da Monsters in Motion, que aceita encomendas do Brasil.
Veja mais brinquedos de Sexta-Feira 13 e outros brinquedos de Terror Neca aqui no Blog de Brinquedo.
Via Friday The 13th: The Film Franchise.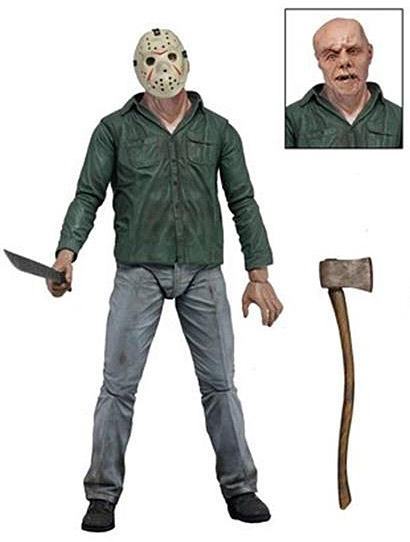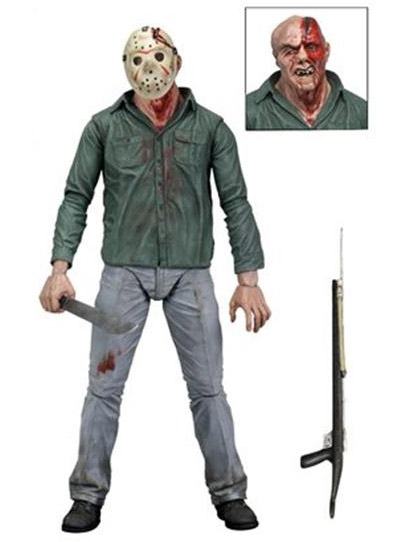 em
Action Figure
Cinema
Horror