Busto Sideshow Iron Man Mark VII em Tamanho Real 1:1 (The Avengers)
Por Dado Ellis em 28 de June de 2012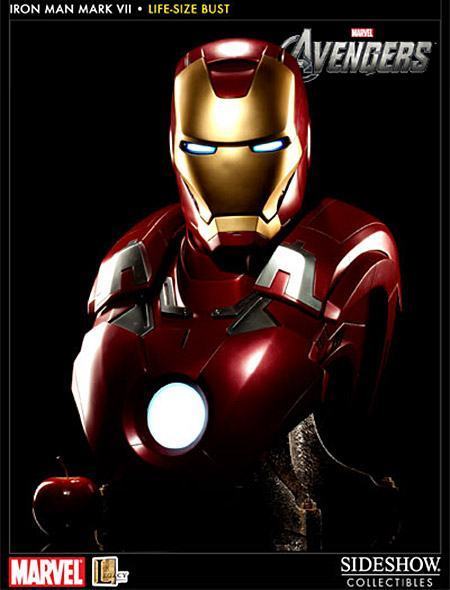 A Sideshow Collectibles anunciou um novo e impressionante busto em tamanho real do Iron Man com a armadura Mark VII usada no filme The Avengers.
O Iron Man Mark VII – The Avengers Life-Size Bust, em escala 1:1, é gigante com 61 cm de altura por 42 cm de largura e 13,6 quilos de peso para impressionar qualquer um! O busto foi feito com os mesmos moldes usados no filme e esculpido pelo estúdio Legacy Effects, que participou no design de personagens e maquetes de Os Vingadores e criou a armadora Mark VII.
O busto Iron Man Mark VII Life-Size Bust tem Ammo Pack removível e LEDs super brilhantes que iluminam os olhos e o arc reactor no peito. Cada busto é pintado e finalizado à mão com toda a atenção aos mínimos detalhes. Só faltou falar: "Gênio, Bilionário, Playboy e Filantropo!
Agora a má notícia: custa a bagatela de US$799,99 na pré-venda da Sideshow Collectibles, que aceita encomendas do Brasil caso alguém se interesse.
Veja mais brinquedos dos Avengers e do Iron Man, além de outros bustos incríveis Sideshow em Tamanho Real aqui no Blog de Brinquedo.
Clique abaixo para ver mais imagens.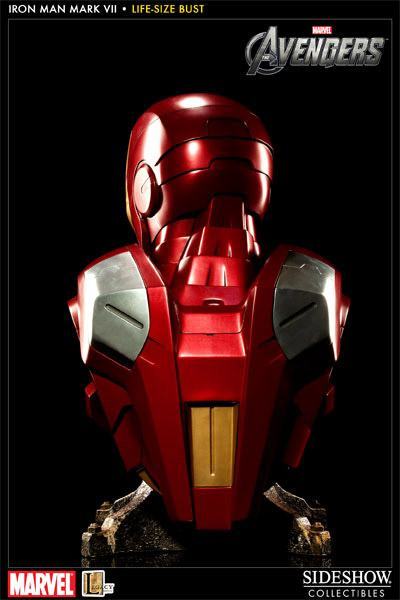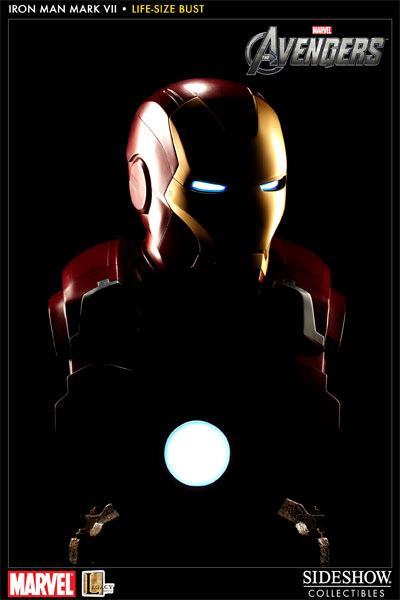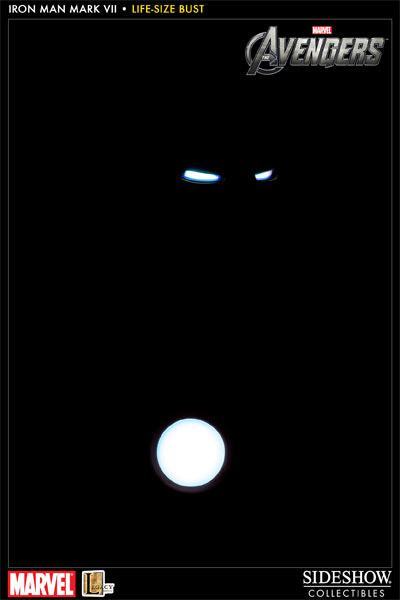 em
Cinema
Estátuas e Bustos