Bonecas Barbie do Programa Dancing With The Stars
Por Dado Ellis em 22 de November de 2011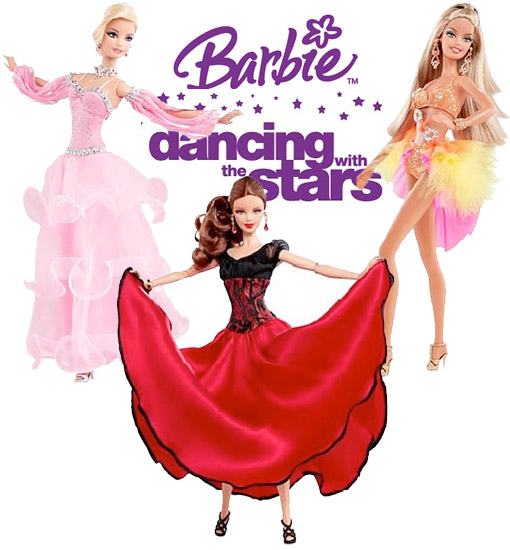 O famoso programa de dança americano Dancing with the Stars ganhou três novas participantes de peso: as bonecas Barbie!
O Dancing With The Stars Barbie Set vem com 3 bonecas vestidas para rodopiar nos salões de dança. A Barbie Samba Doll parece que vai para o carnaval com plumas, flores e muito brilho. A Barbie Paso Doble representa a dança espanhola com roupa de cetim vermelho e renda preta, mais brincos, bracelete e sapatos de dança. E para fechar o trio de bonecas dançarinas, a Barbie Waltz Doll elegante num longo rosa decorado com "diamantes" para arrasar nos salões vienenses.
O set com as três Barbies de Dancing With The Stars custa US$117,99 na pré-venda da BigBadToyStore, que aceita encomendas do Brasil.
Veja outras bonecas Barbie diferentes aqui no Blog de Brinquedo.
Via BigBadToyStore.
em
Bonecos
Televisão