Action Figures de Vinil do Desenho Beavis And Butt-head
Por Dado Ellis em 29 de November de 2011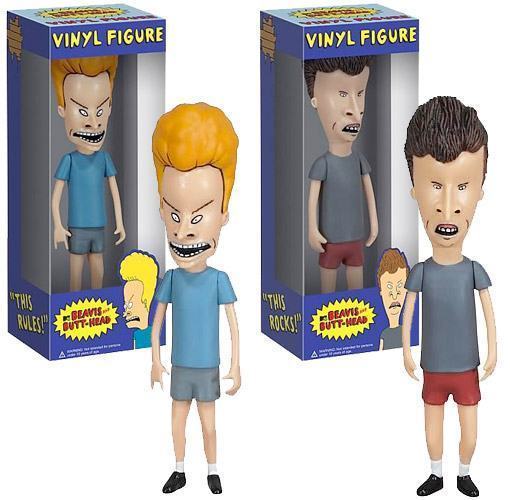 Beavis And Butt-head, o famoso desenho animado dos anos 90 voltou e junto com a nova série chegam os brinquedos temáticos como esta dupla de figuras de vinil da Funko.
O Beavis Action Figure e o Butt-Head Action Figure têm múltiplos pontos de articulação e medem 15,24 cm (6") de altura. Cada boneco de vinil do desenho Beavis And Butt-head custa US$11,99 na pré-venda da Entertainment Earth, que aceita encomendas do Brasil.
Veja também os bonecos Beavis And Butt-head Bobble Heads aqui no Blog de Brinquedo.
Via Entertainment Earth.
em
Action Figure
Televisão