Beavis And Butt-head em Versão Bobble Head
Por Dado Ellis em 27 de October de 2011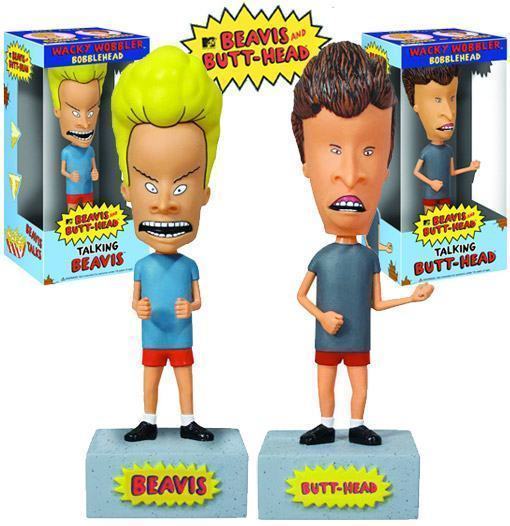 Depois de quase 15 anos de encerrada a famosa série de desenho animado Beavis And Butt-head, que fez muito sucesso dos anos 90, reestreia hoje (27-10-2011) com uma nova temporada na MTV americana, então nada melhor para marcar a data que este par de bonecos Bobble Heads dos esquisitos protagonistas.
O set Beavis And Butt-head Talking Wacky Wobbler homenageia as personagens, criadas pelo comediante Mike Judge, com dois bonecos que falam frases da série, usando chips de voz, e são feitos de resina com 17,8 cm (7") de altura.
Cada Bobble Head do desenho Beavis And Butt-head custa US$10,99 na pré-venda da Urban Collector.
Veja muitos outros bonecos tipo Bobble Head aqui no Blog de Brinquedo.
Via Urban Collector.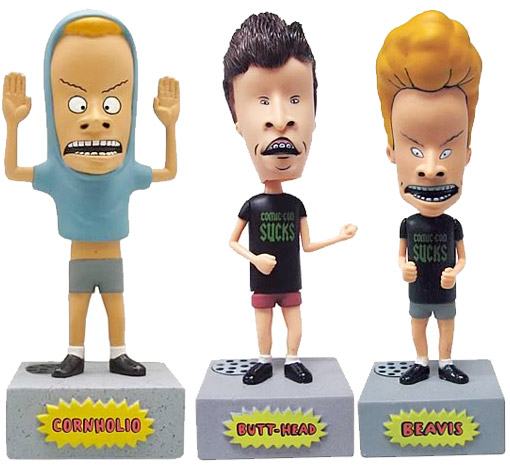 Beavis And Butt-head Bobble Heads
em
Bobble-Head
Televisão