Beastie Boys Action Figures do Vídeo Don't Play No Game That I Can't Win
Por Dado Ellis em 1 de August de 2011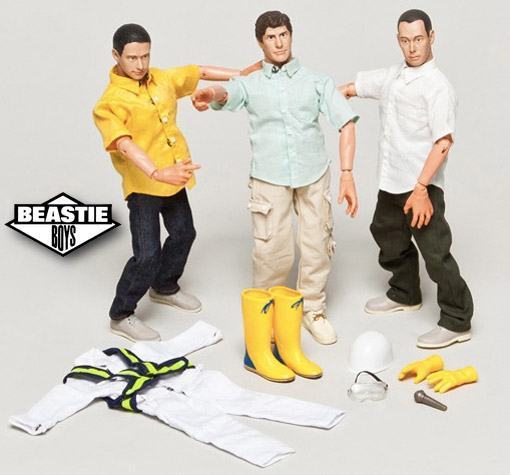 Em julho a banda americana Beastie Boys lançou um vídeo da música "Don't Play No Game That I Can't Win" dirigido por Spike Jonze, o mesmo diretor de Onde Vivem os Monstros e agora acaba de anunciar um set exclusivo das action figures que aparecem no vídeo.
O vídeo The Continuingly Ill Adventures of The Beastie Boys feito inteiramente com action figures em escala 1:6 e conta a história de um grupo paramilitar que tenta matar os três Beastie Boys. São 11 minutos de muita ação com explosões, sangue, tubarões, zumbis e até uma participação especial do Yeti, o Abominável Homem das Neves. Assista ao vídeo abaixo.
O set Collector Beastie Boys Action Figures vem com action figures dos três integrantes da banda, as mesma utilizadas no vídeo, e acessórios diversos. As action figures foram feitas por Nowhere Ltd. / Bathing Ape e a renda da venda será totalmente revertida para duas instituições de caridade que cuidam de crianças com câncer.
O Collector Beastie Boys Action Figures Set custa US$750 e além das action figures vem também com o CD duplo Beastie Boys Anthology: The Sounds of Science versão de luxo. Mais informações no site dos Beastie Boys.
Via Gothamist.
Clique abaixo para ver mais imagens.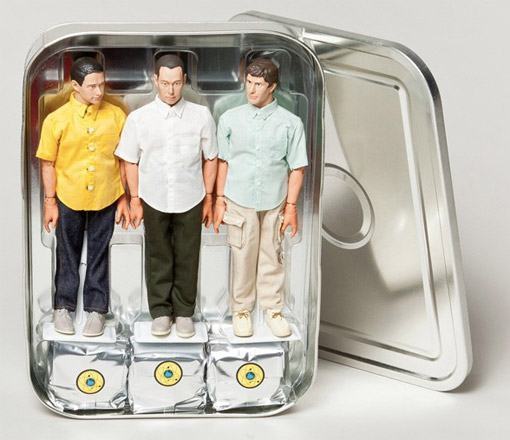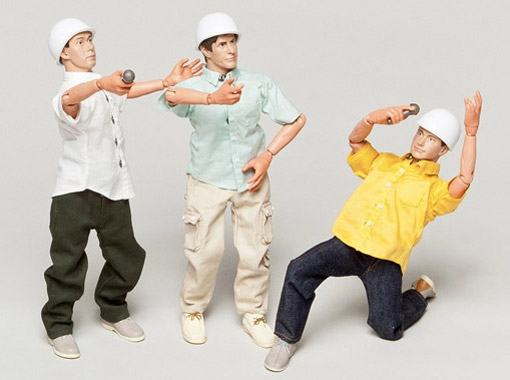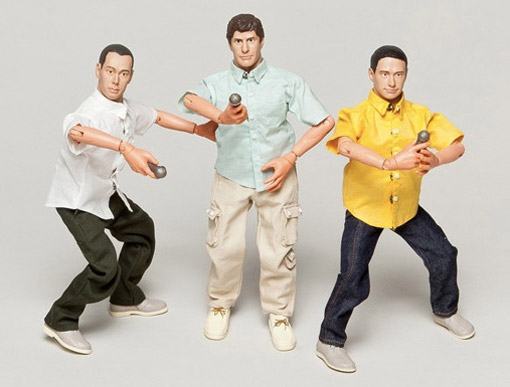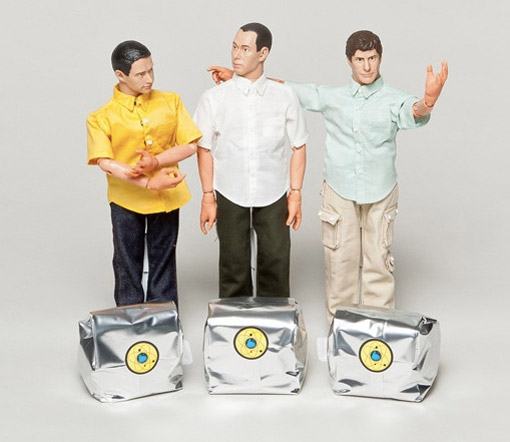 em
Action Figure
Música