Estrela da Morte Recheada de Action Figures Star Wars – Mega Set Exclusivo Hasbro SDCC
Por Dado Ellis em 7 de July de 2011
Fãs de Star War é melhor se prepararem, pois a Hasbro vai explodir vossas cabeças com um mega set exclusivo para a San Diego Comic Con 2011!
O "Revenge Of The Jedi" Death Star Set é uma enorme caixa em forma da Estrela da Morte recheada de action figures em escala 3.¾" (9,5 cm). As action figures são uma seleção da coleção Star Wars Vintage com embalagens exclusivas impressas na parte traseira com "Revenge Of The Jedi", que era o título original do filme e que foi mudado para "Return of the Jedi" por ser um título mais família. Quando o nome do filme foi mudado alguns brinquedos já estavam prontos e embalados com o título "Revenge Of The Jedi" e não preciso nem dizer que esses bonecos originais viraram peças de colecionador.
O "Revenge Of The Jedi" Death Star Set vem com 2 mini-figuras e 12 action figures: Luke Skywalker, Han Solo, Darth Vader, Princess Leia, R2-D2, Boba Fett, Admiral Ackbar, Stormtrooper, Wicket the Ewok, B-Wing Pilot, Tie Fighter Pilot, Rebel Commando, Salacious Crumb e Mouse Droid. O set será vendido com exclusividade na San Diego Comic Con e algumas das action figures serão vendidas em avulso mais para o fim do ano.
Veja mais Star Wars aqui no Blog de Brinquedo.
Via Rebelscum.
Clique abaixo para ver mais fotos.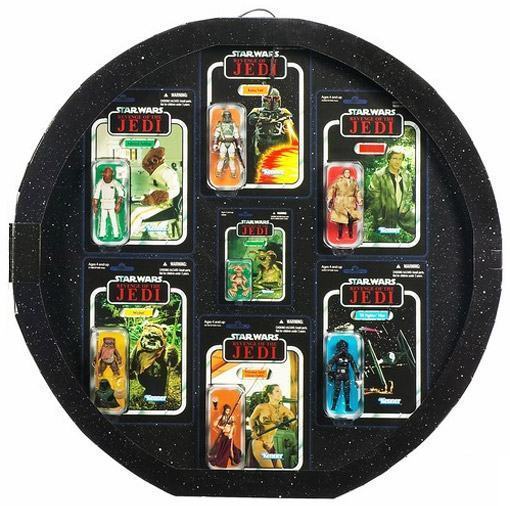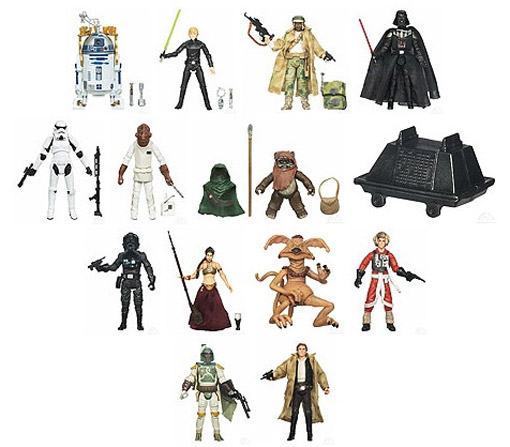 em
Action Figure
Star Wars