Estátuas dos Beatles no Filme Yellow Submarine – Coleção Rock Iconz Knucklebonz
Por Dado Ellis em 2 de March de 2011
A KnuckleBonz colocou em pré-venda as 4 estátuas restantes da coleção Yellow Submarine Rock Iconz, dos Beatles, depois de lançar em 2010 a primeira estátua da série, o vilão Blue Meanie.
As quatro estátuas que completam a coleção Yellow Submarine Rock Iconz são: Paul McCartney Yellow Submarine Statue ajeitando a gravata na pose em que aparece no filme perguntando "What's the matter fellows…blue meanies?" e John Lennon Yellow Submarine Statue pronto para dizer "Look, if you must shout, shout quietly!".
O George Harrison Yellow Submarine Statue foi inspirado na cena em que George queima seu dedo ("burnt me finger") e o Ringo Starr Yellow Submarine Statue vem com o chapéu usado na cena com Old Fred no interior do submarino.
As estátuas da coleção The Beatles Yellow Submarine Rock Iconz têm edição limitada em 3.000 peças de cada, são pintadas individualmente à mão, numeradas e acompanhadas de Certificado de Autenticidade.
Cada estátua Yellow Submarine Rock Iconz do John, Paul, George e Ringo custa US$114,99 na pré-venda da Entertainment Earth, que aceita encomendas do Brasil.
Veja também outras estátuas da linha Rock Iconz Series, incluindo a primeira estátua da coleção, o Blue Meanie, entre muitos outros brinquedos dos Beatles aqui no Blog de Brinquedo.
Via Knucklebonz.
Clique em "Continuar lendo" para ver fotos individuais.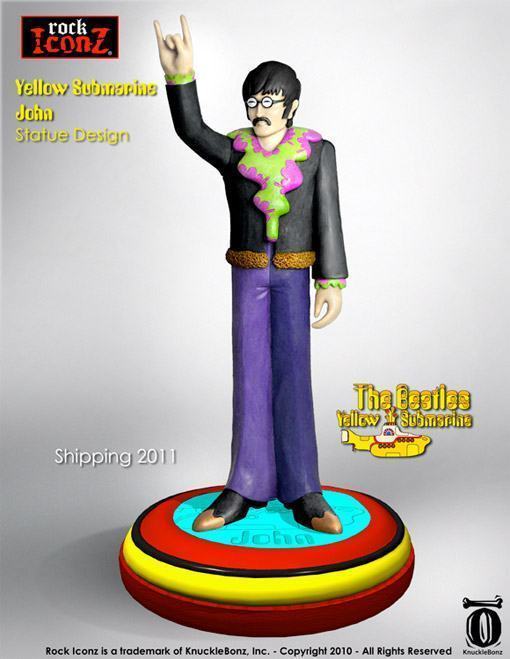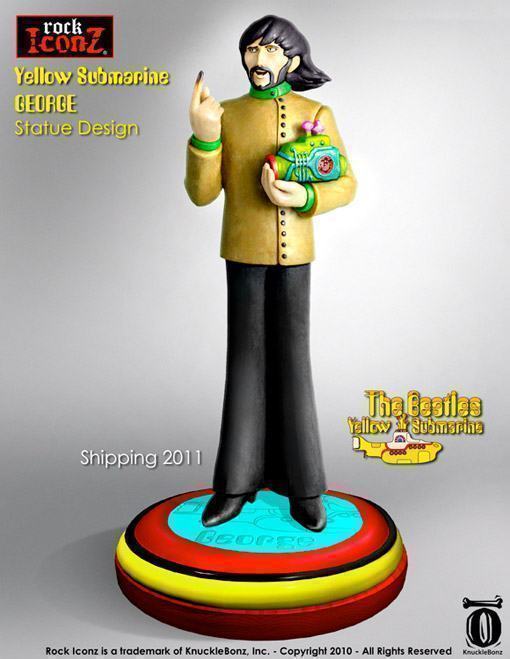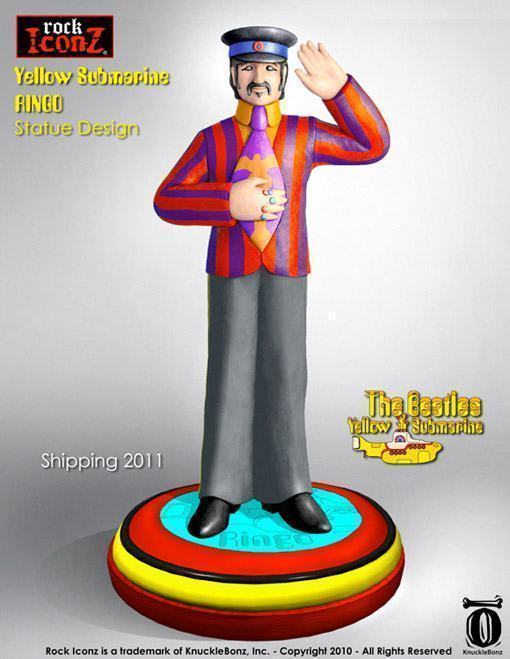 em
Estátuas e Bustos
Música
Personalidades