Blackhole Stormtrooper Action Figure – Sideshow Star Wars
Por Dado Ellis em 10 de September de 2010
A Sideshow Collectibles anunciou uma action figure super exclusiva da coleção Militaries of Star Wars.
O Blackhole Stormtrooper – Militaries of Star Wars, em escala 1:6, mede 30,48 cm de altura, tem mais de 30 pontos de articulação, armadura negra super detalhada com capacete, thermal detonator, Stormtrooper blaster e mãos intercambiáveis.
Durante a Guerra Civil Galáctica um misterioso agente de Palpatine, com o nome código de Blackhole, espionava a movimentação de dados, separando peças úteis de informação para o serviço de Inteligência Imperial. Blackhole tinha um Star Destroyer e tropas de stormtroopers sob seu comando. Seus stormtroopers usavam armadura preta, como a sua, que era equipada com a tecnologia de camuflagem stealth "stygian-triprismatic polymer".
O Blackhole Stormtrooper custa US$89,99 e está a venda apenas nas lojas físicas associadas a Sideshow Collectibles nos Estados Unidos.
Veja outras action figures da coleção Militaries of Star Wars entre várias figuras incríveis da linha Sideshow Star Wars em escala 1:6 aqui no Blog de Brinquedo.
Clique em "Continuar lendo" para ver outras fotos.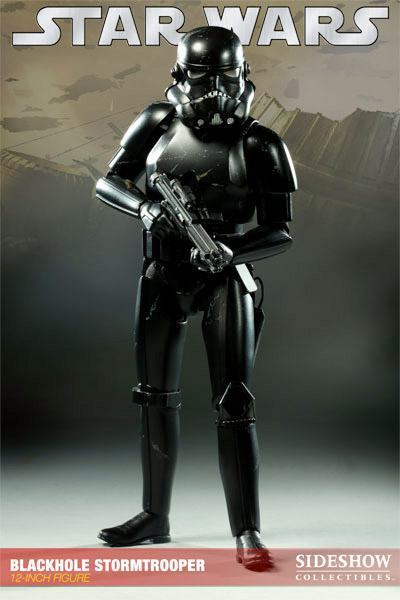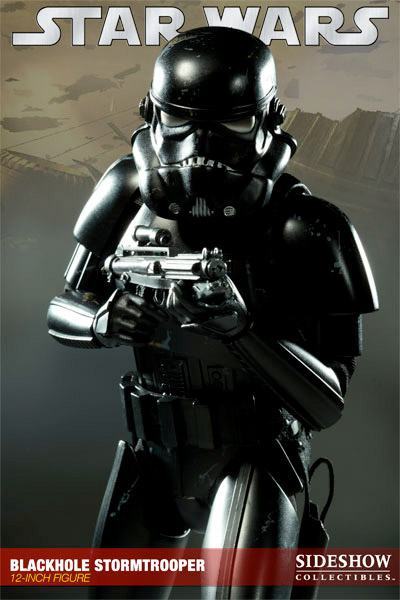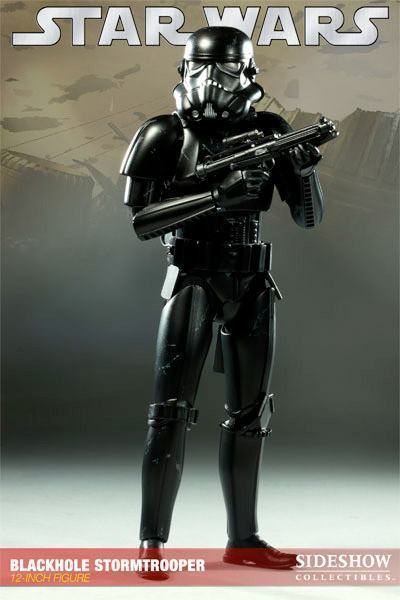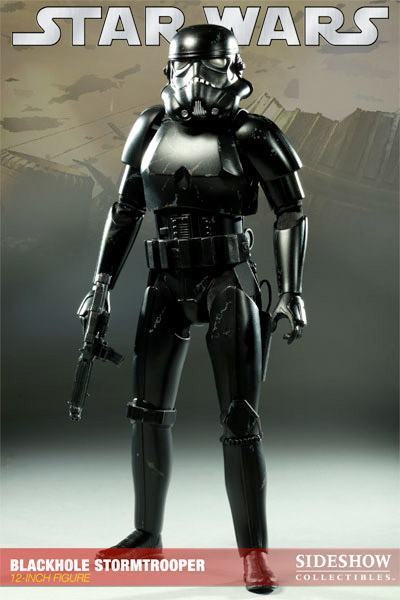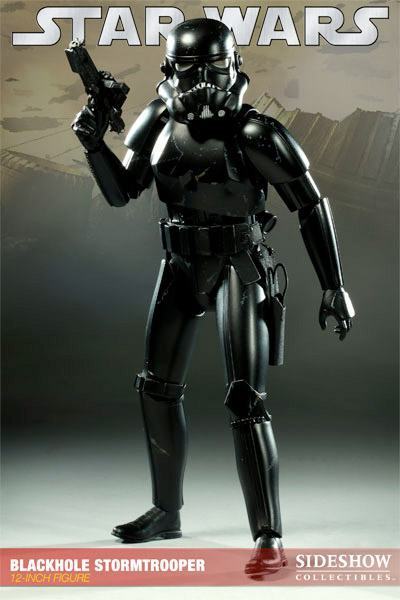 em
Action Figure
Star Wars