Coringa em Preto e Branco da Graphic Novel JOKER
Por Dado Ellis em 21 de July de 2010
A nova estátua em preto e branco da coleção "Batman Black and White" da DC Direct vai ser o Coringa baseado na excelente graphic novel JOKER escrita por Brian Azzarello e ilustrada por Lee Bermejo em 2008.
A estátua JOKER Black and White foi esculpida por Jean St. Jean e desenhada por Lee Bermejo. A estátua mede 17,8 cm de altura e vem apoiada sobre uma base decorada com o bat-sinal. Muito show!
A estátua do Coringa em preto e branco já está em pré-venda na loja inglesa Forbidden Planet por £69,99.
Veja outros brinquedos do Coringa aqui no Blog de Brinquedo, incluindo as estátuas em preto e branco The Joker Based on The Art of Jim Lee e Penguin Based on the Art of Brian Bolland também da coleção "Batman Black and White".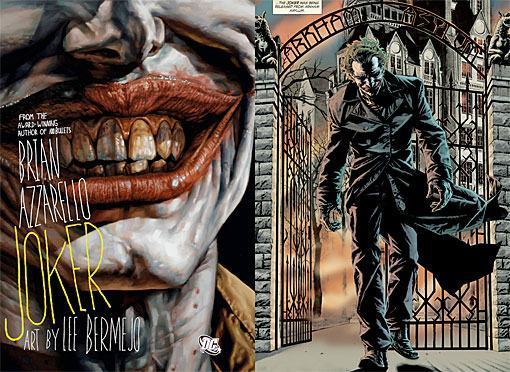 em
Estátuas e Bustos
Quadrinhos