Action Figure de Harry Potter e as Relíquias da Morte
Por Dado Ellis em 4 de July de 2010
Além das mini-figuras Kubrick a companhia japonesa Medicom Toy também anunciou o lançamento de uma action figure, em escala 1:6, baseada no filme Harry Potter e as Relíquias da Morte 1, que tem estreia prevista para dezembro de 2010.
O Harry Potter and the Deathly Hallows- Real Action Hero mede 30 cm de altura e tem as feições do ator Daniel Radcliff, já com mais idade. O boneco de Harry Potter vem com roupas de tecido detalhadas incluindo suéter, gravata, capa do time de quadribol da casa Grifinória e óculos. Como acessórios sua vassoura voadora de quadribol e a varinha mágica.
O Harry Potter RAH custa ¥18.690 (R$387) na pré-venda da loja japonesa Blister.jp.
Veja outros brinquedos de Harry Potter e outras action figures da linha Real Action Heroes (RAH) da Medicom Toy aqui no Blog de Brinquedo.
Via Sideshow Freaks.
Clique em "Continuar lendo" para ver outras fotos.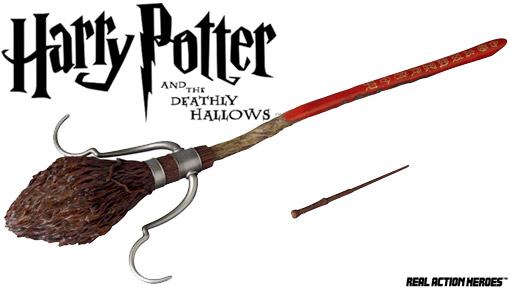 em
Action Figure
Cinema
Destaques
Harry Potter
Livros