O Senhor dos Anéis: Estátua de Aragorn como Strider
Por Dado Ellis em 18 de June de 2010
A Sideshow Collectibles dá início a nova linha "The Lord of the Rings' Statue Series" com uma nova estátua do filho de Arathorn e herdeiro de Isildur.
A estátua Aragorn as Strider Polystone Statue retrata o futuro Rei de Arnor e Gondor vestido como o ranger Strider. Cada estátua, com 37 cm de altura, foi pintada e finalizada à mão, nos mínimos detalhes, pelos talentosos artistas da Sideshow Collectibles resultando numa peça com qualidade de museu.
A estátua Aragorn como Strider custa US$224,99 na pré-venda da Sideshow Collectibles, que aceita encomendas do Brasil.
Veja outros brinquedos de O Senhor dos Anéis aqui no Blog de Brinquedo, incluindo vários de Aragorn:
Diorama Aragorn VS The King of the Dead
Aragorn Premium Format Figure
Espada Strider's Sword de Aragorn
Bonecas Tonner de Aragorn e Arwen
My Little Pony: Aragorn
Via Sideshow Ministry of Information.
Clique em "Continuar lendo" para ver outras fotos.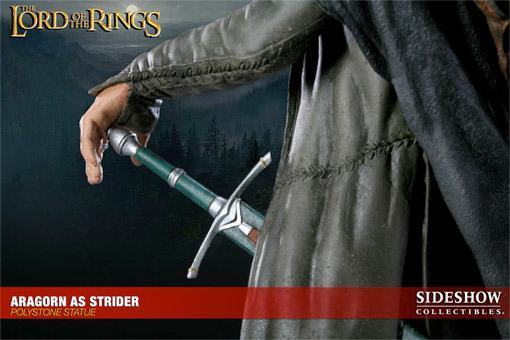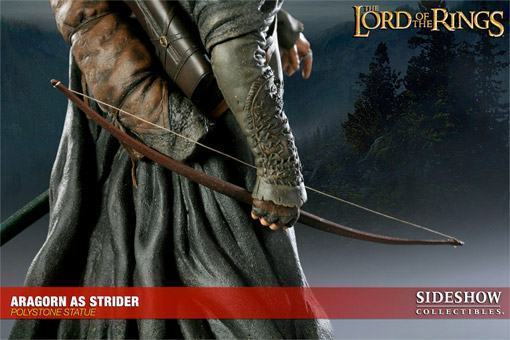 em
Cinema
Estátuas e Bustos