Hasbro Lança Site Oficial do G.I. Joe
Por Dado Ellis em 8 de May de 2009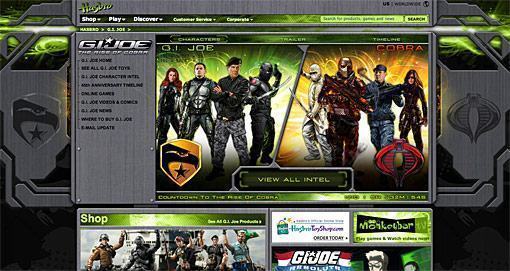 A Hasbro lançou ontem o hot-site G.I. Joe Official Site em comemoração ao futuro lançamento do filme G.I. Joe: The Rise of Cobra.
O G.I. Joe Official Site está repleto de informações, novidades exclusivas e brinquedos G.I. Joe (infelizmente só em inglês). A parte que eu mais gostei foi G.I. Joe 45th Anniversary Timeline com um vídeo que mostra a evolução das action figures G.I. Joe desde os anos 70 até hoje.
Veja mais G.I. Joe no Blog de Brinquedo.
em
Outros