Réplica 1:18 do DeLorean de Back to the Future!
Por Dado Ellis em 19 de February de 2009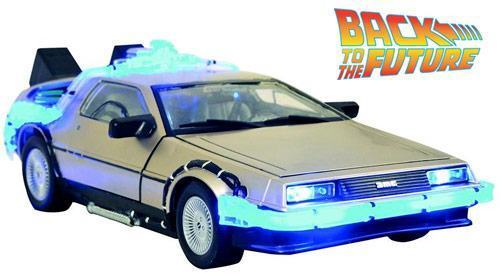 A Diamond Select anunciou uma réplica, em escala 1:18, de um dos carros mais famosos da história do cinema: o DeLorean do filme De Volta para o Futuro.
O Delorean Mark I Replica tem 35,5 cm de comprimento e é extremamente detalhado. O DeLorean acende várias luzes e toca efeitos sonoros da trilogia Back to the Future.
A réplica do DeLorean Mark I custa US$33,99 na pré-venda da BigBadToyStore com entrega prevista para julho de 2009.
Visite o site da DeLorean Motor Company ou veja outros brinquedos de Back to the Future aqui no Blog de Brinquedo.
Via BigBadToyStore.
em
Carros
Cinema