Máscaras de Frankenstein e da Múmia em Preto e Branco!
Por Dado Ellis em 24 de February de 2009
As máscaras do post anterior são divertidas, mas para um estilo mais tradicional nada melhor que 2 clássicos Monstros do Universal Studios em preto-e-branco.
As máscaras, de cabeça inteira, "Classic Frankenstein Mask" e "Classic Mummy Mask" são feita de látex de alta qualidade. Cada máscara foi pintada à mão individualmente com a máxima atenção aos mínimos detalhes para criar um item especial para colecionadores.
Cada máscara custa US$54,95 na The Haunter's Depot.
Acima a máscara do monstro do Dr. Frankenstein baseada em Boris Karloff no filme Frankenstein de 1931 e abaixo a Múmia inspirada no filme The Mummy de 1932.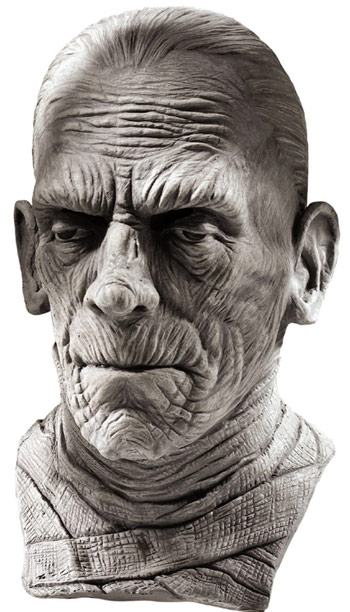 Via The Haunter's Depot.
em
Cinema
Fantasias
Horror
Jogos