The Spirit Action Figure: Samuel L. Jackson como Octopus
Por Dado Ellis em 28 de November de 2008
Impressionante a perfeição da nova action figure de Octopus que tem as feições idênticas ao ator Samuel L. Jackson!
A figura The Octopus Collectible Figure, em escala 1:6, mede aproximadamente 30,5 cm de altura, tem mais de 32 pontos de articulação e vem vestido com roupa de tecido igual a usada no filme The Spirit.
O boneco do arqui-inimigo do Spirit é uma criação da Hot Toys, de Hong Kong, e vem com um revolver e uma arma maluca que mistura espingarda com rifle. A cabeça é uma obra de arte esculpida por Jung Mi Kim e pintada por JC.Hong.
O The Octopus Collectible Figure deve ser lançado até o meio de 2009 no mercado Asiático.
O filme The Spirit é uma adaptação das histórias em quadrinhos "The Spirit" escritas por Will Eisner e conta a história de um policial, vivido por Gabriel Macht, que volta misteriosamente do mundo dos mortos para combater o crime na cidade Central City e seu arqui-inimigo Octopus, vivido por Samuel L. Jackson.
Assista ao último trailer do filme The Spirit no Judão.
Veja mais brinquedos do Spirit aqui no Blog de Brinquedo.
Via Action-Figure.
Clique em "Continuar lendo" para ver outras fotos.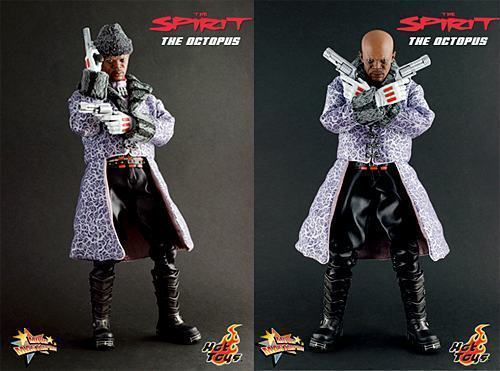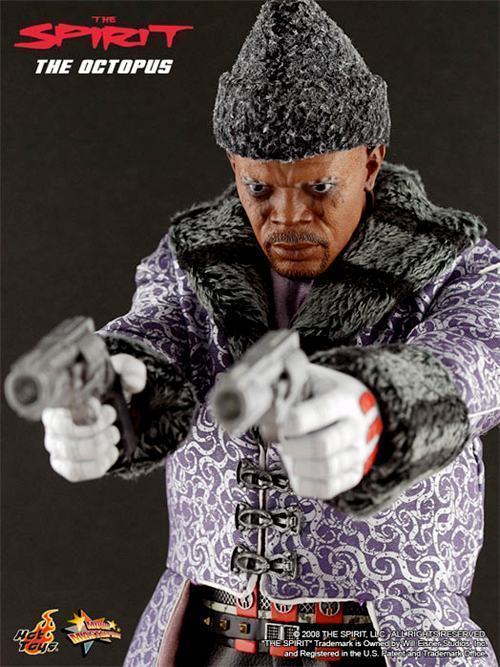 em
Action Figure
Cinema
Quadrinhos