Fotos do Boneco Obama nos Monumentos da Democracia!
Por Dado Ellis em 9 de November de 2008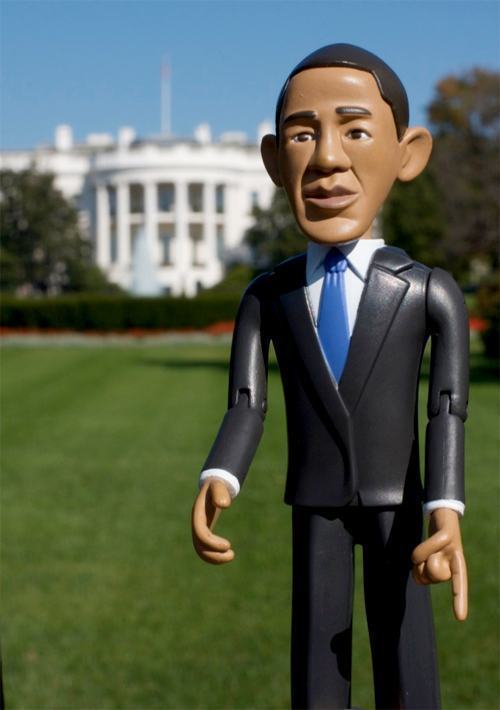 O fotógrafo Marc Goldberg, especializado em fotografar coisas pequenas em ambientes grandiosos, tirou uma série de fotos do boneco de Barak Obama nos grandes monumentos da Democracia Americana.
Marc Goldberg viajou pelos Estados Unidos tirando as fotos e terminou em Columbus, Ohio, no ultimo comício de Obama. O resultado foi fantástico e registra com perfeição um momento único na história do mundo!
Veja mais fotos depois do jump ou visite a galeria Obama Action para ver todas as fotos em alta resolução.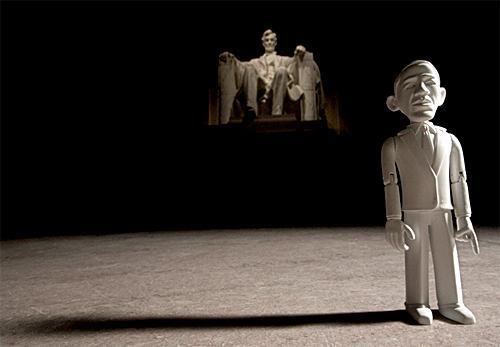 Marc também fotografou as action figures customizadas do show Arte+Ação=Obama 08. Confira o site de Marc Goldberg para ver sua incríveis fotos, vale a visita!
Visite também o site oficial de Barak Obama.
Veja mais Barak Obama aqui no Blog de Brinquedo:
Designer Toy nas Eleições Americanas 2008!
Busto de Abraham Obama
Bonecos de Obama, McCain e Hillary em Estilo de Caricatura
Obama, Palin e McCain como Bonecas Repolho
Máscaras de Obama e McCain como Zumbis!
Arte+Ação=Obama 08! The Showroom New York City!
Arte+Ação=Obama 08! Bonecos de Barak Obama Customizados!
Barak Obama Bobble Head Fantasiado de Super-Herói!
Via The Jailbreak.
Clique em "Continuar lendo" para ver outras fotos.
Obama na Times Square

Obama encarando Washington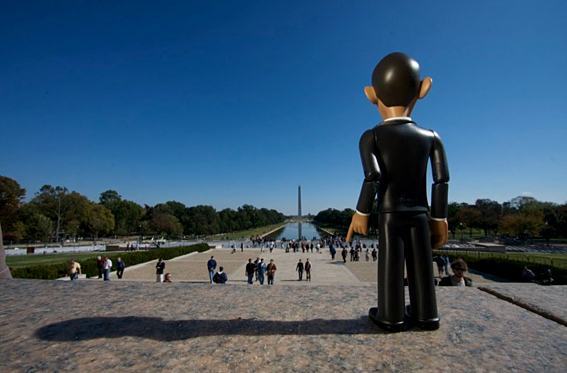 Obama em Cleveland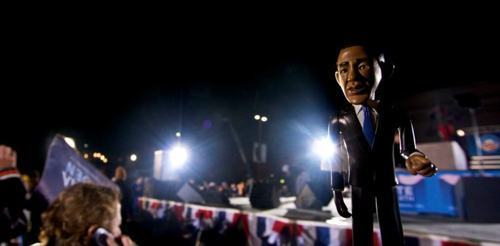 Obama no Washington Monument


em
Action Figure
Toy Art