Sandman Absolute Edition Action Figure!
Por Dado Ellis em 22 de July de 2008
A DC Direct anunciou uma nova linha de action figures colecionáveis, em escala 1:6, inspirada nas edições especiais DC Comics Absolute Editions.
A primeira figura desta nova série é o The Sandman Absolute Edition. O Rei dos Sonhos vem vestido com roupa detalhada e capa desgastada nas bordas. A figura vem com vários acessórios como colar de rubi, capacete "Helm of Dreams", a chave para o inferno "Key to Hell", Goldie o Gárgula, Matthew o Corvo e base para exposição (veja imagens depois do jump).
O The Sandman Absolute Edition vai estar disponível em Marco de 2009 por US$125. Mais informações no site da DC Direct.
Veja também:
Bookends Comemorativo dos 20 Anos de Sandman!
The Sandman Action Figures
Sandman e Seus Irmãos Perpétuos
Via DC Direct
Clique em "Continuar lendo" para ver outras fotos.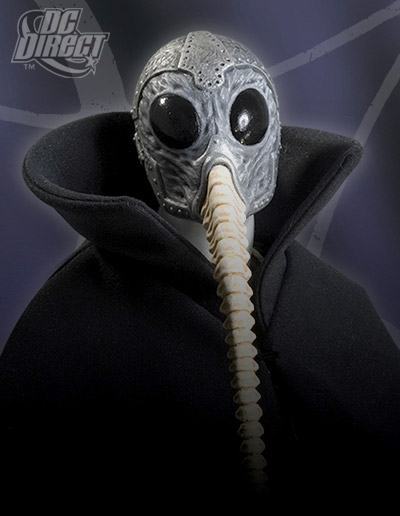 em
Action Figure
Quadrinhos