Bearbricks da Banda Kiss!
Por Dado Ellis em 20 de May de 2008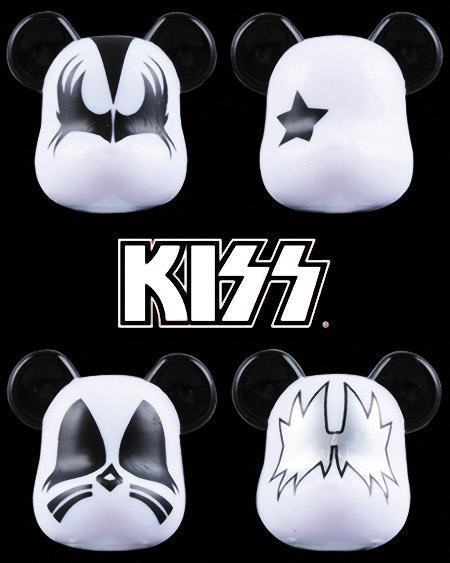 A Medicom Toy do Japão já lançou versões de suas mini-figuras Be@rbrick em homenagem a várias bandas de rock como: The Beatles, The Rolling Stones, Queen, Oasis e Elvis Presley. Estava faltando a banda atrás da máscara – Kiss!
4 Be@rbricks formam o set "I W@S MADE FOR LOVIN' YOU", o mesmo título de uma música do Kiss lançada no álbum Dynasty
de 1979 e que vendeu mais de 1 milhão de cópias.
O design dos Bearbricks é baseado nas famosas maquiagens e roupas dos integrante da banda: The Demon (Gene Simmons), Starchild (Paul Stanley), Space Ace (Ace Frehley), and The Catman (Peter Criss).
As mini-figuras Be@rbrick são uma variação das figuras Kubrick. O corpo de um Be@rbrick tem um design estilo "urso" com barriguinha saliente e orelhas de urso. Cada mini-figura tem 7 cm de altura.
A banda de rock americana Kiss
foi formada em Nova York, em janeiro de 1973, e ficou famosa pela maquiagem de seus integrantes e pelos shows cheios de efeitos especiais e pirotécnicos. A banda já ganhou 34 discos de ouro e vendeu mais de 80 milhões de discos no mundo todo! O set Kiss Be@arbrick vai estar disponível para venda em outubro de 2008.
Via ToyBeast.
Clique em "Continuar lendo" para ver outras fotos e um vídeo da música "I Was Made for Lovin' You".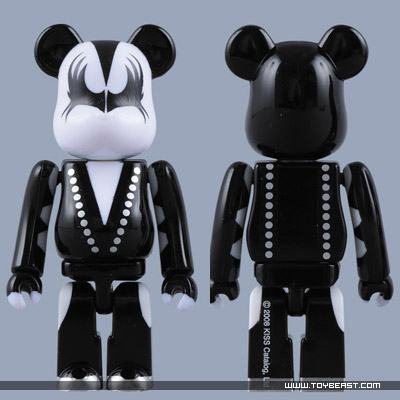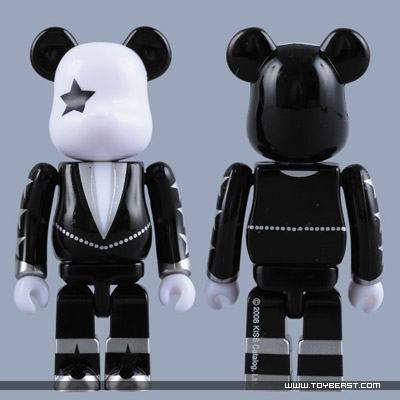 (Fotos via ToyBeast)
em
Mini-Figuras
Música