Brinque com Cenas do Filme Transformers
Por Dado Ellis em 14 de September de 2007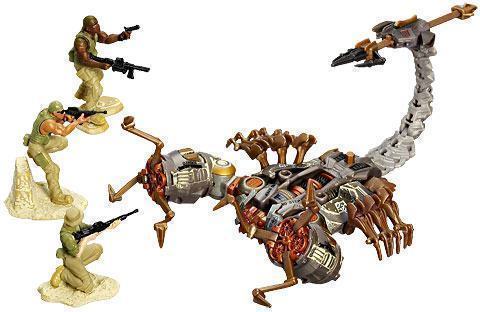 A Hasbro está preparando uma nova coleção de brinquedos Transformers. Screen Battles são sets que recriam cenas memoráveis do filme Transformers.
Cada set é composto de um robô Transformer deluxe e mini figuras humanas. Os 4 sets que retratam quatro cenas do filme são os seguintes: The Capture of Bumblebee, Desert Attack que você vê na foto acima com o Scorponok, First Encounter e Final Stand com Bumblebee sem pernas.
Visite o site da Hasbro Transformers – Portugal ou descubra tudo sobre Transformers no site TFormers.com
Veja mais Transformers aqui no Blog de Brinquedo:
Ultimate Bumblebee
LEGO Transformer
Via Cool Toy Review.
Clique em "Continuar lendo" para ver fotos dos outros três modelos.

The Capture of Bumblebee

First Encounter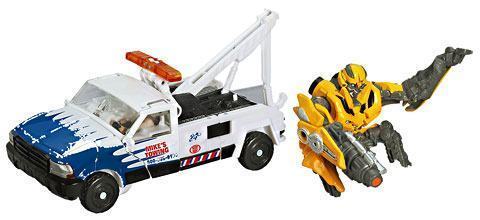 Final Stand
em
Cinema
Robôs